Birmingham Chamber Recognises Indestructible Paint's Longstanding Achievement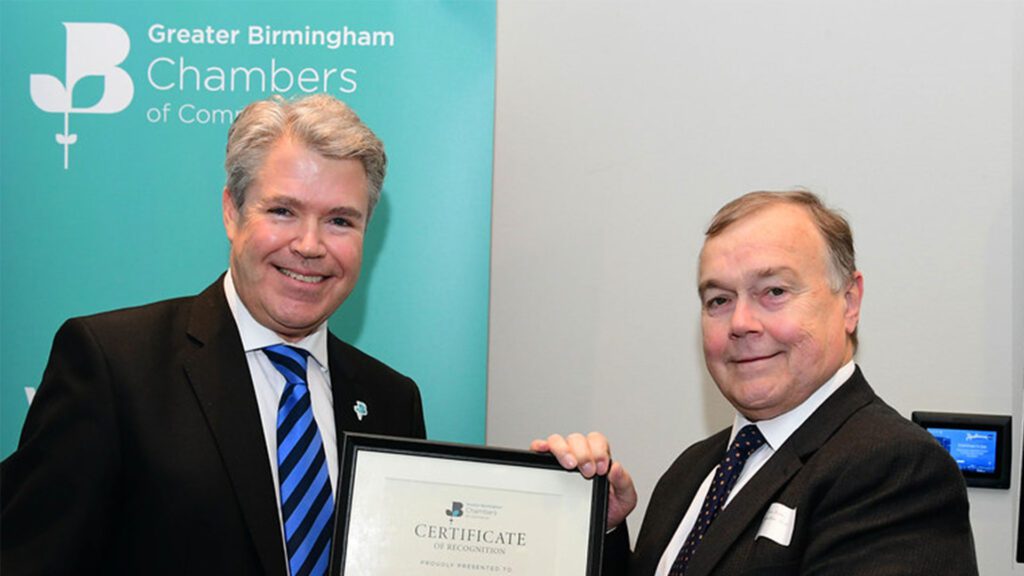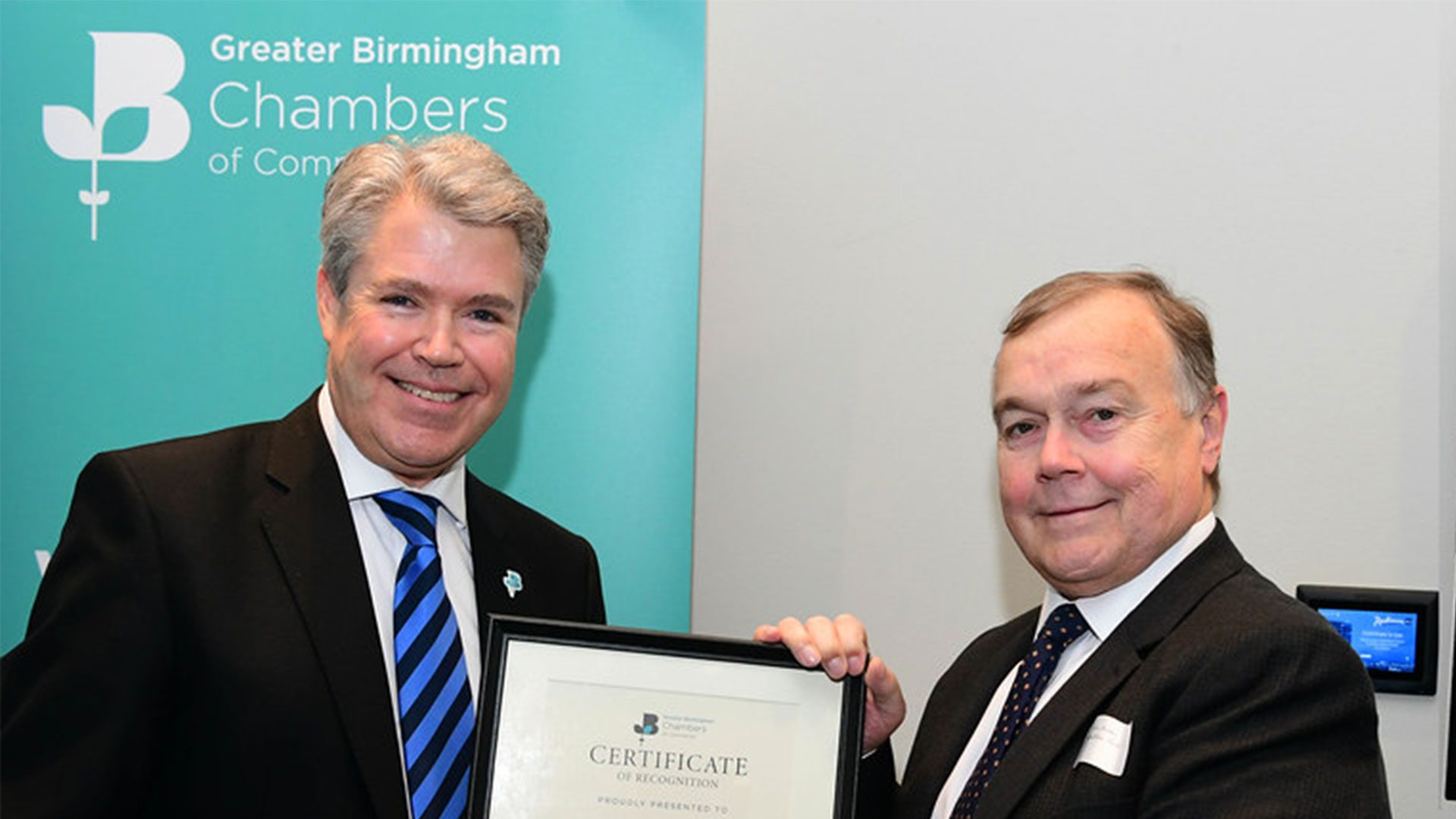 Indestructible Paint Ltd. is delighted to have been recognised by the Birmingham Chamber of Commerce as the winner of its prestigious Longstanding Member Award.
The presentation was made by Steve Allen, Chair of the Birmingham Chamber, to Indestructible Paint's Managing Director, Brian Norton. Indestructible Paint, specialist coatings manufacturer, are proud to have been acknowledged in this way. It recognises our work over many years, particularly in the field of research and development in a highly specialist field.
Furthermore, an example of of our work, are the specialist coatings, which we have developed to resist temperature. They are often extremely high temperatures, which can be in use in a variety of industries. In addition, there are coatings we have developed that optimise conductivity also for use in challenging and niche environments.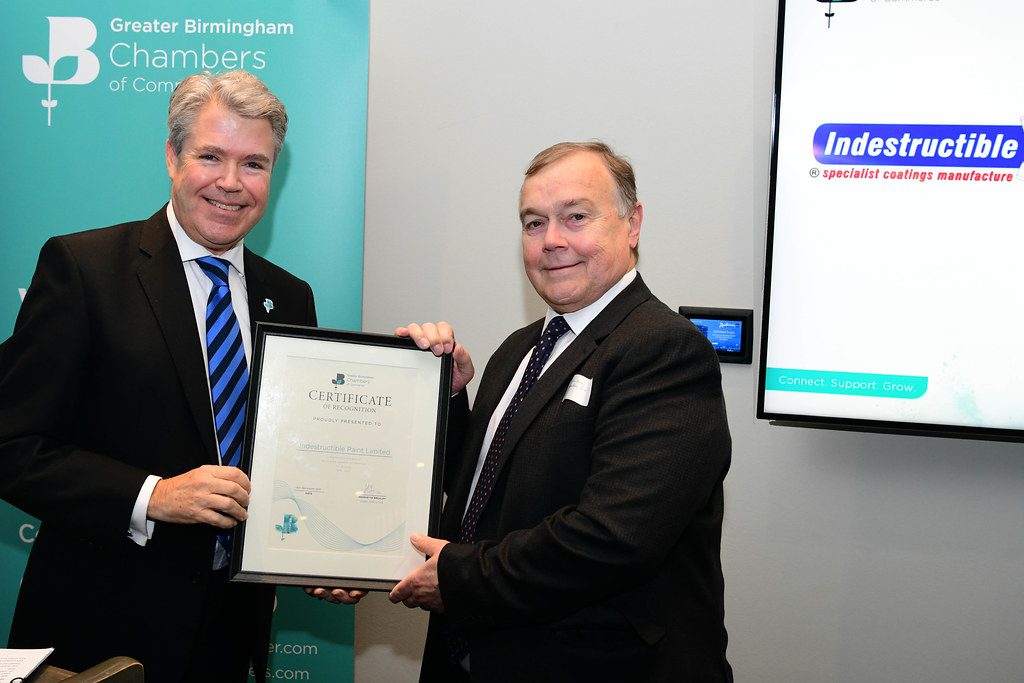 We Have The Support
The Birmingham Chamber of Commerce has supported Indestructible Paint since our formation 43 years ago. It has always helped our exports by supporting overseas communication. This is in the early days with Telex, as well as translations, exhibitions at the NEC and library resources. Moreover, the support continues to provide assistance in this field, as well as training and legislative information.
High Performance Specialist Coatings Manufacturer
Today, Indestructible Paint works closely with a number of leading names in industries. For instance, in aerospace, defence, rail and the nuclear sector. Additionally, we supply performance coatings to markets in more than 70 countries worldwide.
We have long operated on the basis of developing close working relationships with our customers. This approach has always underlined our performance. Therefore, this award from the Birmingham Chamber of Commerce reflects this. So, we are grateful for the support they have always provided.
If you enjoyed reading this, why not take a look at a previous post: Sacrificial Aluminium Coatings For Aero Engines And Power Generation