Power Generation Coatings
Coatings for Power Generation and Industrial Gas Turbines
Indestructible Paint Ltd are manufacturers of high performance coatings for a range of challenging environments. One of those being engine coatings for the power generation. Indestructible Paint has for many years supplied high performance coatings. In particular, coatings for flight turbines to most of the world's aero engine manufacturers.
Over this period, much development work has been conducted. This was to smooth the operation of aircraft engines as performance increases and a need for cleaner engines grew.
Utilising the technologies developed over this time, Indestructible can now offer similar high-performance coatings for the Power Generation and Industrial Gas Turbines markets.
From the intake through all the compressor stages, and even into the hot end of the engine. Indestructible offer a range of engine coatings for power generation applications. Therefore, enhancing the performance of the engine. For instance, we supply coatings which are: oxidation resistant, sulphide protection, high temperature and water resistant – all suitable for power generation engines and industrial gas turbines.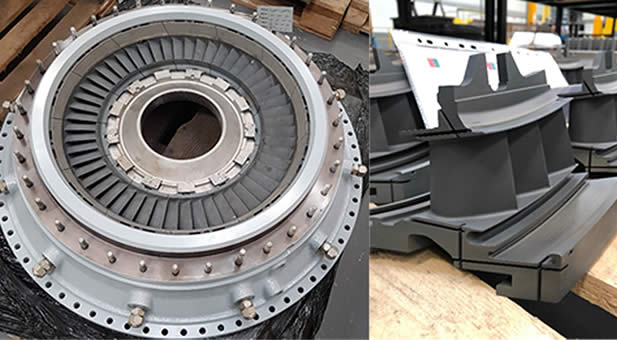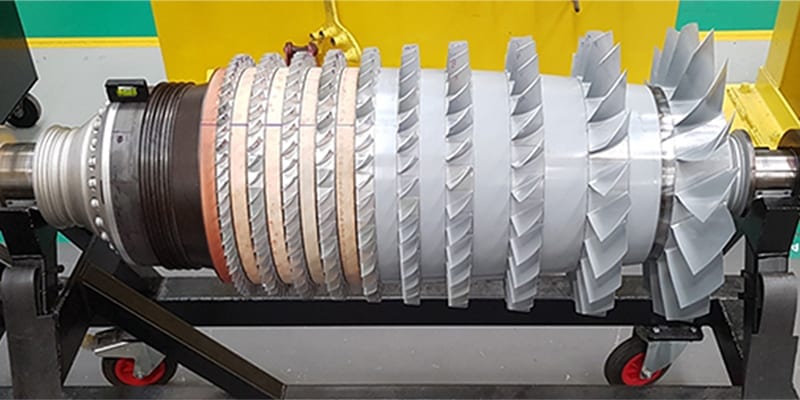 The UK's leading Power Generation Coating Supplier
Specialist organic anti-corrosion and anti-erosion coatings are specified for intake fans, to reduce wear and corrosion.
Through all stages of the compressor, the Ipcote range of inorganic sacrificial aluminium base coats and sealcoats are specified on blades, stators and shafts. They are not only offer superior corrosion, erosion and water resistance, but temperature performance up to 700oC.
Particular attention has been placed on providing the industrial gas turbine coatings with a smooth surface finish. Allowing better airflow through the compressor and enhance performance. By specifying these coatings, extended running times in both power generation and industrial gas turbine operation are easily achieved.
For the hot end, Indestructible offer a diffusion coating. It is formulated to operate at very high temperatures in sour gas atmospheres. Ipal, IP1041 is an inorganic coating containing both silicone and aluminium particles. During processing, it diffuse into the surface of the component to form a metallic structure with the metals within the component.
Furthermore, the result is a highly durable, high temperature (up to 1000oC) oxidation resistant coating. Providing sulphide protection, ideal for engines coating for power generation.
For more information on any of these coatings, please contact our sales team.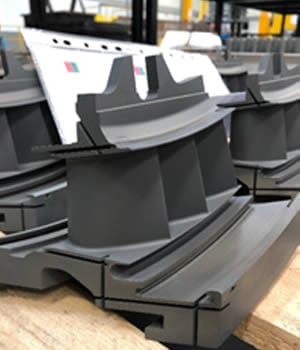 Image courtesy of Turbine Efficiency