RWIP120 Epoxy Coating and Maintenance System for the Rail Industry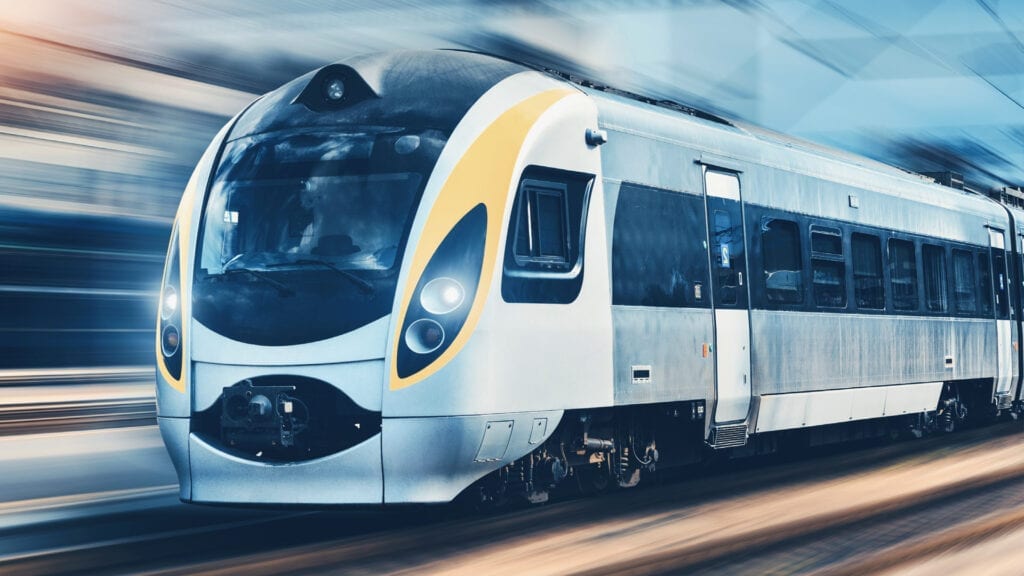 Indestructible Paints Ltd have long been established as a UK manufacturer of high-performance protective coating systems for supply into the aerospace and land defence industries, utilising the latest polymer technology. Indestructible Paint Ltd have been adopting this technology for use within the passenger and freight rail sectors, including underground vehicles, offering excellent corrosion protection in aggressive operating conditions, extending the operating life for its customers assets.
The first fully compliant product from Indestructible Paint Ltd for use on underframe components is a high solid solvent-based epoxy product, RWIP120, applied as a single coat application direct to substrate or 2 coat application, primer, and finish, which can be overcoated with itself and other Indestructible Paint finishes, epoxy, and polyurethanes.  RWIP120 is part of a family of coatings developed by Indestructible Paint, manufactured from a high grade 2-part epoxy system initially procured for use in aerospace applications. Indestructible have subsequently taken this resin binder system to manufacture a range of low VOC coatings intended for Rail, Industrial, Transport and Architectural applications.   These coatings are ideally suited for use on underframe components including bogies, wheelsets, motors, fluid or air receivers, control enclosures, support structures, etc. The composition of the epoxy and its chemical bonding properties allows use on a range of substrates including ferrous and non-ferrous metallics, GRP mouldings and a wide range of composites. The cured coating is a tough chemically resilient finish that has been tested against a variety of corporate and national standards including CR/PE0102 and EN45545-2 for Fire Smoke and Toxicity.
Rail Applications of RWIP120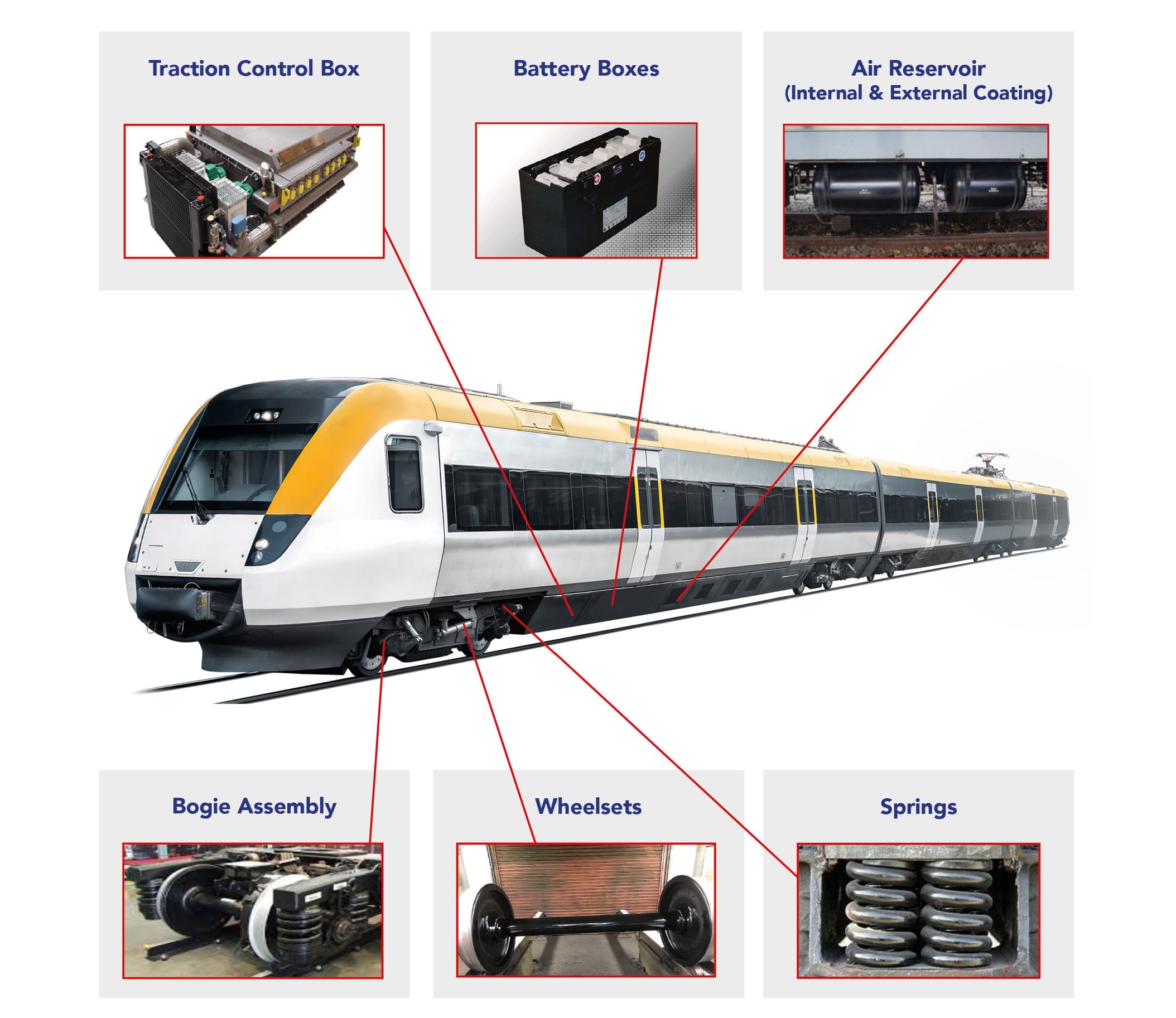 The Benefits of RWIP120
2 component high solids aerospace grade epoxy coating.
Proven long term corrosion protection.
Excellent fire performance properties.
Good resistance to abrasion and mechanical damage.
Applied directly to range of substrates including Steel, Stainless Steel, Aluminium, Galv, GRP and Composites.
Outstanding resistance to immersion in aqueous solutions and a wide range of chemicals.
Excellent resistant to dry heat-100 hours at 180 deg.C. and hot oil immersion.
Single coat system applied direct to substrate at 80 – 120 microns dft. (finish semi-gloss).
2-coat system, primer matt at 40 – 60 microns dft, finish coat at 40 – 60 microns dft (finish matt to full gloss).
Available in a range of BS. and RAL colours and gloss levels from matt to full gloss
After 7 days air curing or force curing for 30 minutes at 125°C, the coating will pass:
– Heat resistance: 48 hours at 204°C (400°F)
– Heat resistance: 100 hours at 180°C (356°F)
– Hot oil immersion: 8 hours in ASTM Fluid 101 (ASTM D 471) at 177°C (350°F)
showing no peeling / softening
– Hot lube oil immersion: 100 hours at 150°C (302°F)
– Fuel resistance: immersion in ASTM ref fuel B for 4 hours at room temperature without peeling / softening
– Fuel resistance: room temperature immersion 100 hours
– Corrosion resistance: after exposure to heat (48 hours at 400°F) cross scratched X withstands
350 hours salt spray ASTM B117
– Heat Salt Fog Resistant to 10 cycles: each cycle, 4 hours at 250°C (300°F) then 20 hours salt fog
– Resistant to temperatures down to -50°C
Test Results for RWIP120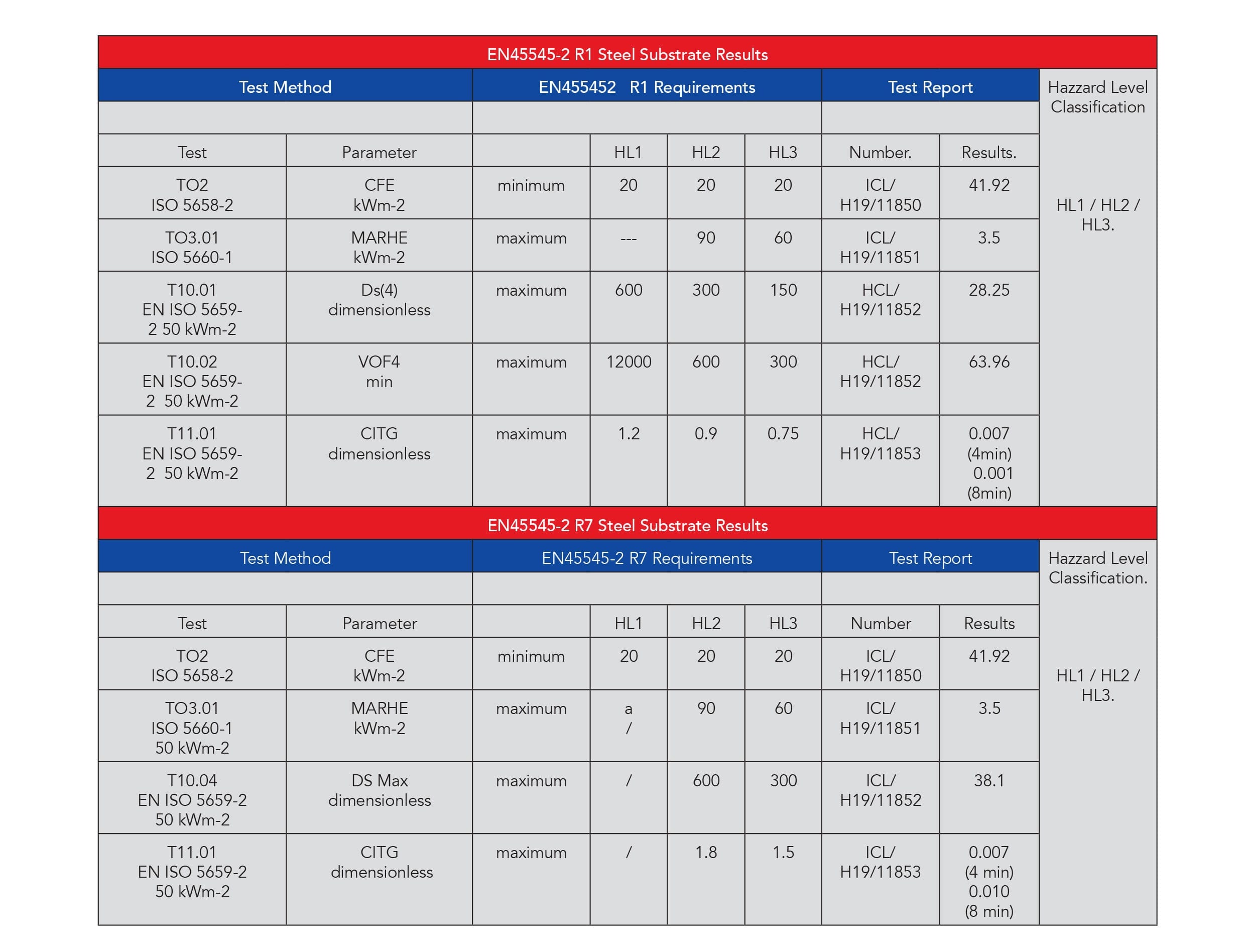 Before use, refer to Product Technical Data Sheeet and the Product Safety Data Sheet. To request a Safety Data Sheets please click here