Indestructible Paint Ltd Awarded for Exemplary Customer Service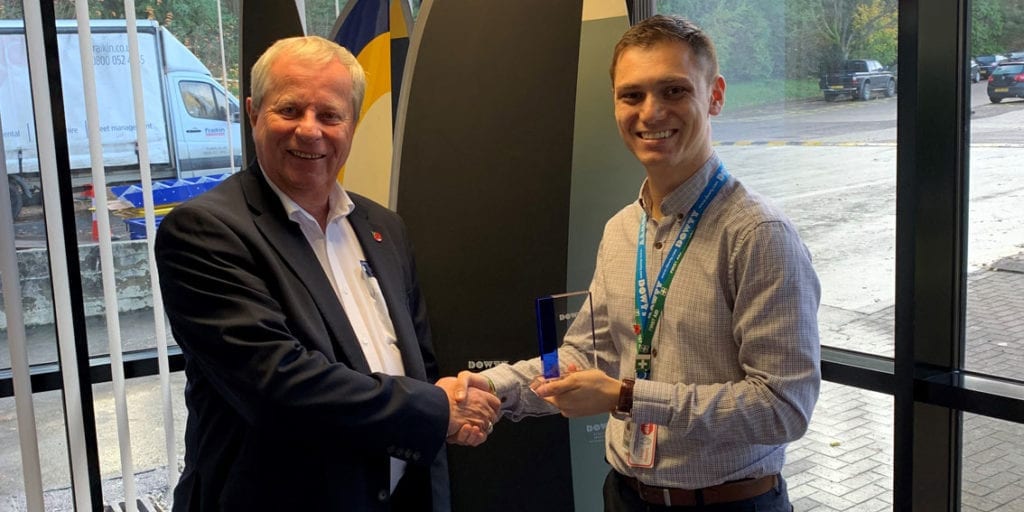 Indestructible Paint Ltd have worked closely with Dowty Propellers for over 20 years, as suppliers of high-performance paints and aerospace coatings. They are used in the production and overhaul of propeller blades. 
During 2015, the original Dowty factory suffered a major fire. It required the company to move to several short-term premises. During this time, a modern new facility was built.
At this time, Indestructible Paint Ltd fully supported Dowty in the supply and application of coatings. Dowty personnel utilised the Indestructible applications and training facility for some production.
To recognise this close working relationship, and the extraordinary support given, GE Aviation USA, the controlling company behind Dowty, and through Dowty Head of Engineering Jonathan Chestney, arranged for a "Special Award". The award was presented to Indestructible as thanks for their exemplary service.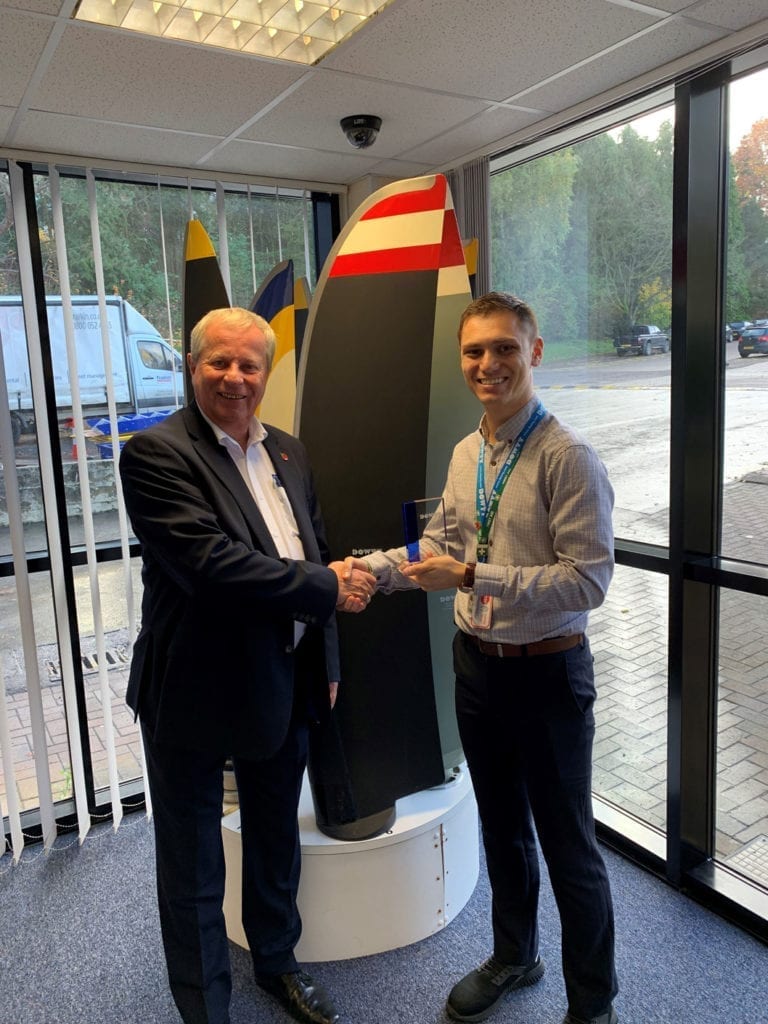 The photograph above shows the award being presented by Jonathan Neville to Graham Armstrong. Neville is the Team Leader of Materials and Processes at Dowty. Armstrong is the Sales & Technology Mentor of Indestructible. He has also looked after the Dowty account for 20 years.