Indestructible Paint Birmingham Welcomes South American Visitors to Sparkhill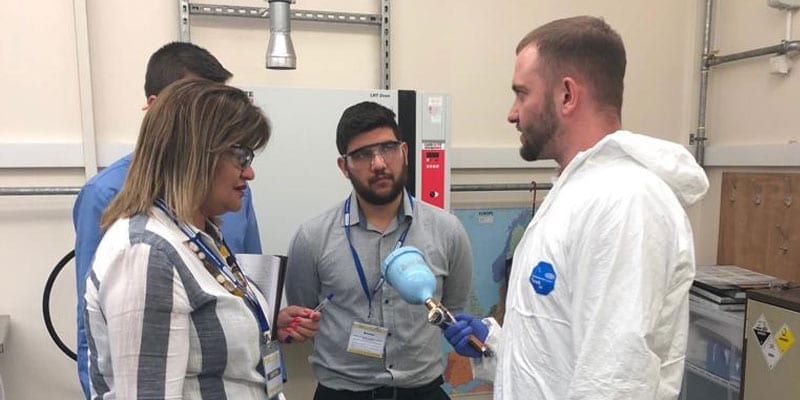 As part of our commitment to client technical training and product support, Indestructible Paint Birmingham welcomed three engineers from a new South American Client, to the facility in Sparkhill, Birmingham.
The client is shortly to commence production of a complex aerospace component. This will see use Worldwide in aero engine applications. The specification for the part calls up products from the Indestructible range. Specifically, the IP9064-6362 epoxy anti-corrosive primer and IP6-9000 polyurethane gloss black finish. To ensure the products are applied correctly, and that the tightly controlled film thicknesses are achieved, the client engaged the resources of our technical service team.
During the visit to the our headquarters in Birmingham, the engineers saw first-hand the application of the epoxy primer and polyurethane finish. We applied the products onto an example of the complex component. This includes viewing the coating application by Jon Niblett from our technical service team.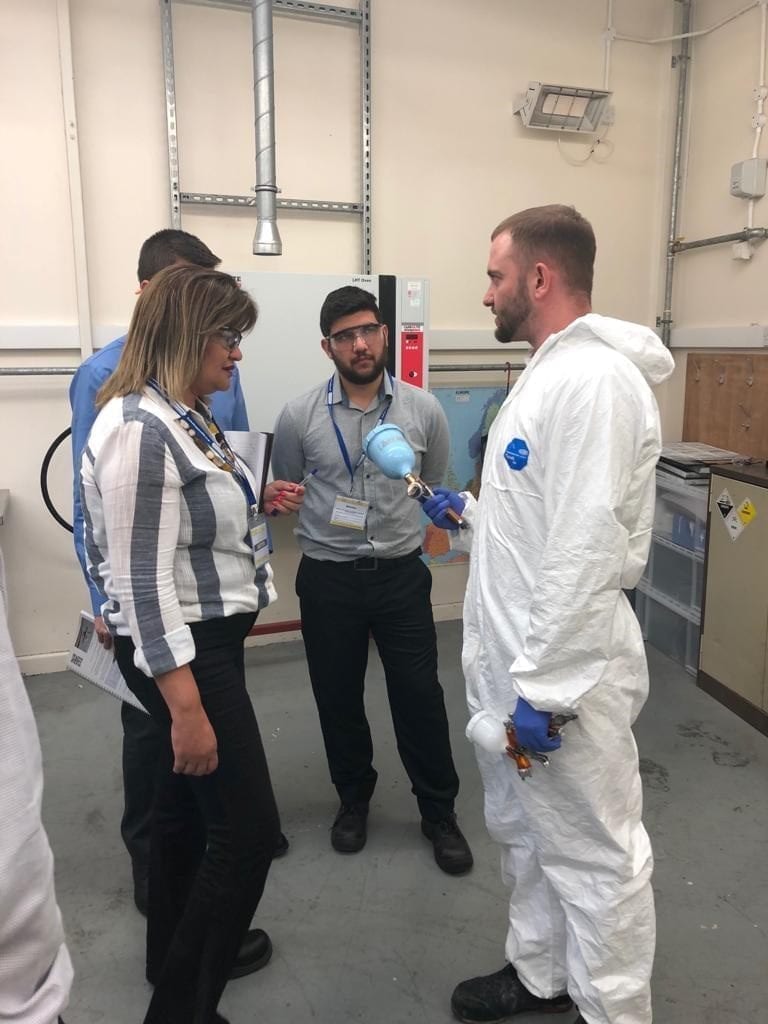 Production of these components will commence shortly in Brazil. The Indestructible Paint Birmingham products will be supplied via the authorised distributors for the America. These are Indestructible Paint Inc based in Connecticut USA.