Indestructible's Coating Application Training in Singapore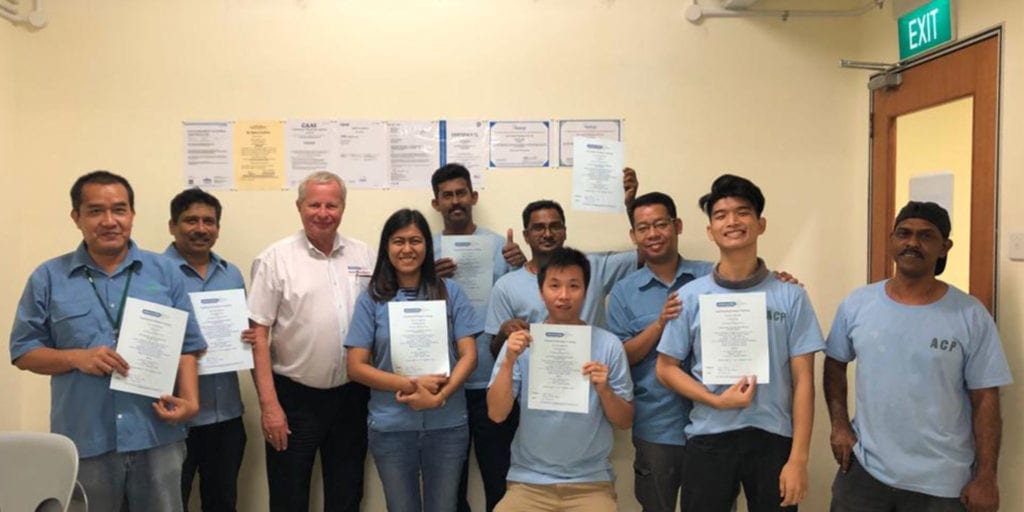 In conjunction with our authorised distributor, Hypercoat Enterprises PTE Ltd, Customer Training Manager, Graham Armstrong, recently conducted a training programme with one of our clients in Singapore,  ACP Metal Finishing PTE Ltd.
ACP apply paints and coatings used within the aerospace original equipment and overhaul industries, and contracted Indestructible to provide coatings application training to both their production managers and operatives and their process engineering team with a total of 11 trainees.
Taking place over 2 days, the training course covered all aspects of paint technology and application, to include theory sessions, practical application techniques and coatings quality control.
Honeylet Magbitang of ACP's Technical Department said, "On behalf of ACP, we wanted to express our appreciation to you for the training on Spray Painting. It was extremely informative both theoretical and practical, hands on training. And we gained useful tips on how to improve our spray booth area."
For more information on our training courses please contact our sales office sales@indestructible.co.uk +44(0) 121 702 2485.