Indian Air Force Gains from Indestructible Paint Technology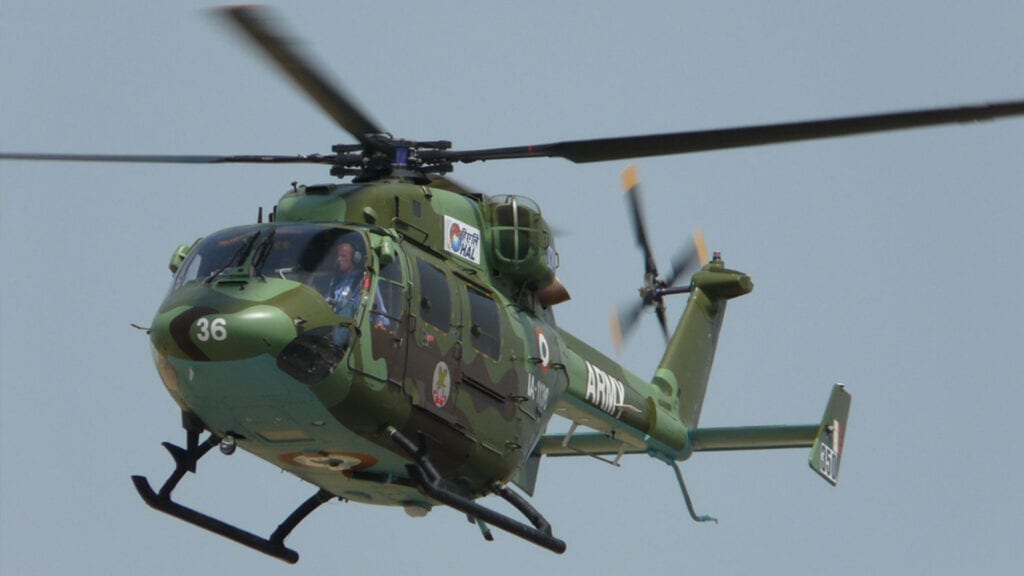 Indestructible Paint is one of the country's leading specialist paint suppliers. We manufacture high-performance coatings for a wide range of industries. In particular, we specialise in aerospace coatings, supplying in the UK and international. In order to create aircraft solutions that overcome issues, we invest heavily in training and processes. As a result of this, we can supply specialist coatings that protect against high temperatures, corrosion, heat abrasion, and aircraft operating fluids. Our team have been manufacturing aerospace coatings for decades. With this in mind, we are able to accommodate a wide range of requirements.
Certified Coatings For Use On Combat Helicopters
Indestructible Paint has recently been working with our distributor Matcon High Coats PVT Ltd, in India. We have brought our coating expertise to a light combat helicopter which the Indian air force operates. Our specialist coatings have been re-certified for application by our distributor for the helicopter division of Hindustan Aeronautics Ltd.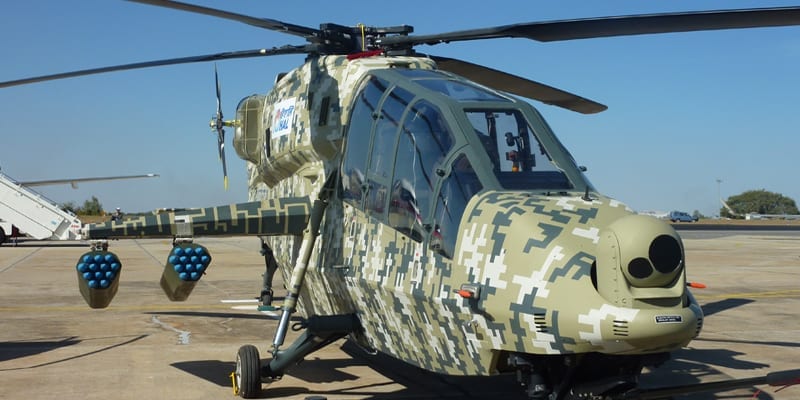 Meeting Specific Aviation Needs
High build epoxy primer-surfacer coats both new build and overhaul vehicles for the composite airframe. A 2-component polyurethane finish then overcoats it in both military and commercial colours. Since the original certification in 2005, more than 300 Advanced Light Helicopters and Light Attack Helicopters are now painted at the many sites throughout India.
We are delighted to record this continuing success with both the OEM and MRO operations of Hindustan Aeronautics Ltd. This is a further high-profile example of our experience and track record which we apply to specific aviation needs. As leading specialist paint suppliers, we are proud to be working closely once again with Matcon to meet the requirements of the customer in India.
Examples Of Bringing Our Coating Expertise To Indian Aviation
Our work in this specialist sector of Indian aviation involves projects such as the extensive painting of India's Surya Kirans aerobatic display team aircraft – painting nine Hawk aircrafts via a combination of 24 material processes.  Furthermore, we have conducted detailed training of the Matcon team by technical personnel from Indestructible Paint Ltd.
International Aerospace Coatings | Specialist Paint Suppliers
If you are looking for specialist coating suppliers, then get in touch today. Visit our website for more information on our aircraft coatings. Or call +44(0)121 702 2485 to speak to a member of our helpful and friendly sales team. With decades of experience under our belts, you can rely on us for your coating solutions. We guarantee high quality, cost-effective specialist coatings that won't let you down. Our sales team can talk you through all of the options that will meet your requirements. Therefore ensuring you are investing in performance coatings that are exactly what you need for your components.
If you have found this blog helpful, then you may wish to read our previous blog on 2 Pack Paint Finish Solutions.