Red Phone Boxes … Further Down the Line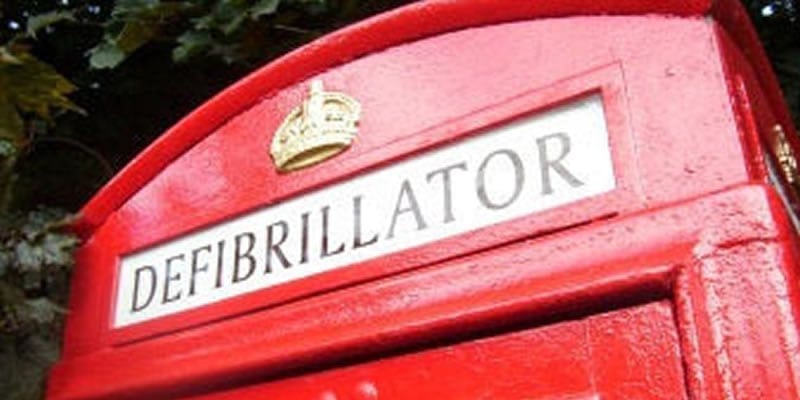 RED PHONE BOXES…FURTHER DOWN THE LINE
Following our donation of protective paint for three renovated phone boxes (see full story below), we are now delighted to have added a fourth …. with the help of a little bit of lateral thinking!
An iconic phone box was acquired by the residents of Corscombe, near Dorchester in Dorset, but could not be used as a location for a defibrillator as the community was already in possession of a suitable device. A little 'lateral thinking', however, resulted in an alternative idea which the villagers are now able to put to full use.
"It is now being used an information centre and book/magazine swap facility," says Graham Armstrong, Indestructible Paint's Sales and Technology Mentor. "It still benefits from our coating technology and we have been delighted to help restore it to its former bright red glory." The residents report that with the addition of new windows the phone box now has a genuine indestructible finish.
"It just goes to show what can be achieved when you 'think outside the box' (!)," adds Graham Armstrong.
January 2015
Donating coatings to a life-saving cause is the latest way that Indestructible Paint Ltd is giving back to the local communities. Coatings to renovate iconic red phone boxes are being provided free of charge as they are transformed into recognisable, secure locations for public access defibrillators (PAD) in order to save lives.
Indestructible Paint Ltd is one of the 15 British Coatings Federation (BCF) member companies who are providing coatings free of charge to their local communities. To date, Indestructible has donated paint for three phone box renovations in Gloucestershire: Lower Slaughter, Parish Council and Crowfield Farm.
Defibrillators deliver vital medical treatment following cardiac arrest; fatalities in rural locations due to the lengthy delay between the incident and access to a defibrillator has led to more and more villages taking up this opportunity.
The project began back in 2012, when a small village in Oxfordshire became the first in the UK to have a phone box refurbished and a defibrillator installed in the phone box under the scheme.
Unveiled on the Queen's Diamond Jubilee, the phone box was a community effort after parish council bough the phone box for £1 and the community raised money to install the defibrillator. The defibrillator is fitted in a lockable steel box so, when the cardiac arrest is reported through a 999 call, the operator will provide the caller with a code to open the box.
Once the electrode pads are attached to the patient, the PAD determines whether a shock needs to be administered and verbal step-by-step instructions are given to the individual assisting.