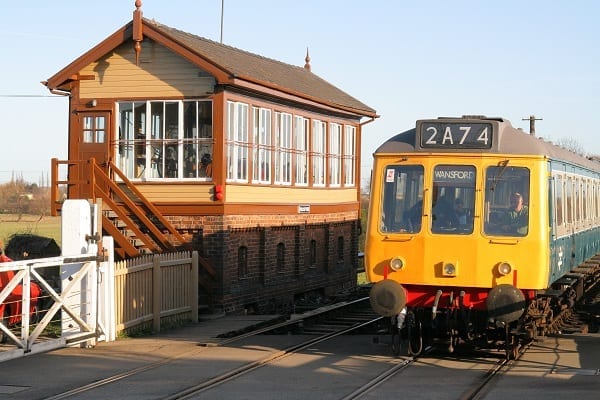 PROTECTIVE COATINGS FOR THE RAIL ROLLING STOCK INDUSTRY.
We have decades of experience under our belts when it comes to industrial coating solutions. As a result, we know plenty about performance coatings. Indestructible Paints Ltd have a vast range of industrial coating systems for the rail industry. Our high-performance protective coatings are based on the latest proven technology. This has previously been used to provide solutions to the aerospace industries. However, we now apply this technology to the passenger and freight rail sectors. This includes underground and city tram vehicles. In brief, our performance coatings offer long lasting protection against corrosion and other aggressive operating conditions. At the same time, extending the operating life for its customer's assets. Systems have been developed for bodyshell protection, external and internal, underframes including underframe components, bogies, wheelsets and air reservoirs, and specially developed for use on a range of substrates, including steel, aluminium, GRP, phenolic mouldings and carbon fibre composites.
Included in the Indestructible Rail coatings range – Epoxy / Polyurethane systems. (Body shell components) High temperature coatings. (Motors, gearboxes, exhaust components) Intumescents (for timber, composites and metallic substrates). Heat absorbing coatings.
For any enquiries regarding our range of industrial coating solutions, call us on +44(0)121 702 2485. Alternatively, you can email us at sales@indestructible.co.uk