High Performance Protective Coatings For The Passenger Rail Industry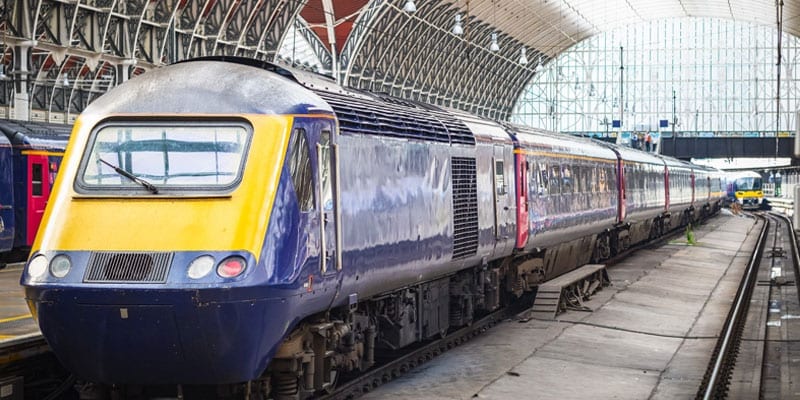 Indestructible Paint is an experienced UK manufacturer of high-performance protective coating systems. We supply to a wide range of sectors, including the aerospace and land defence industries.  Specifically utilising the latest polymer technology.
Indestructible Paint have been adopting this technology for use within the passenger and freight rail sectors, including underground vehicles. Thus, offering excellent corrosion protection in aggressive operating conditions. As well as extending the operating life for its customers' assets.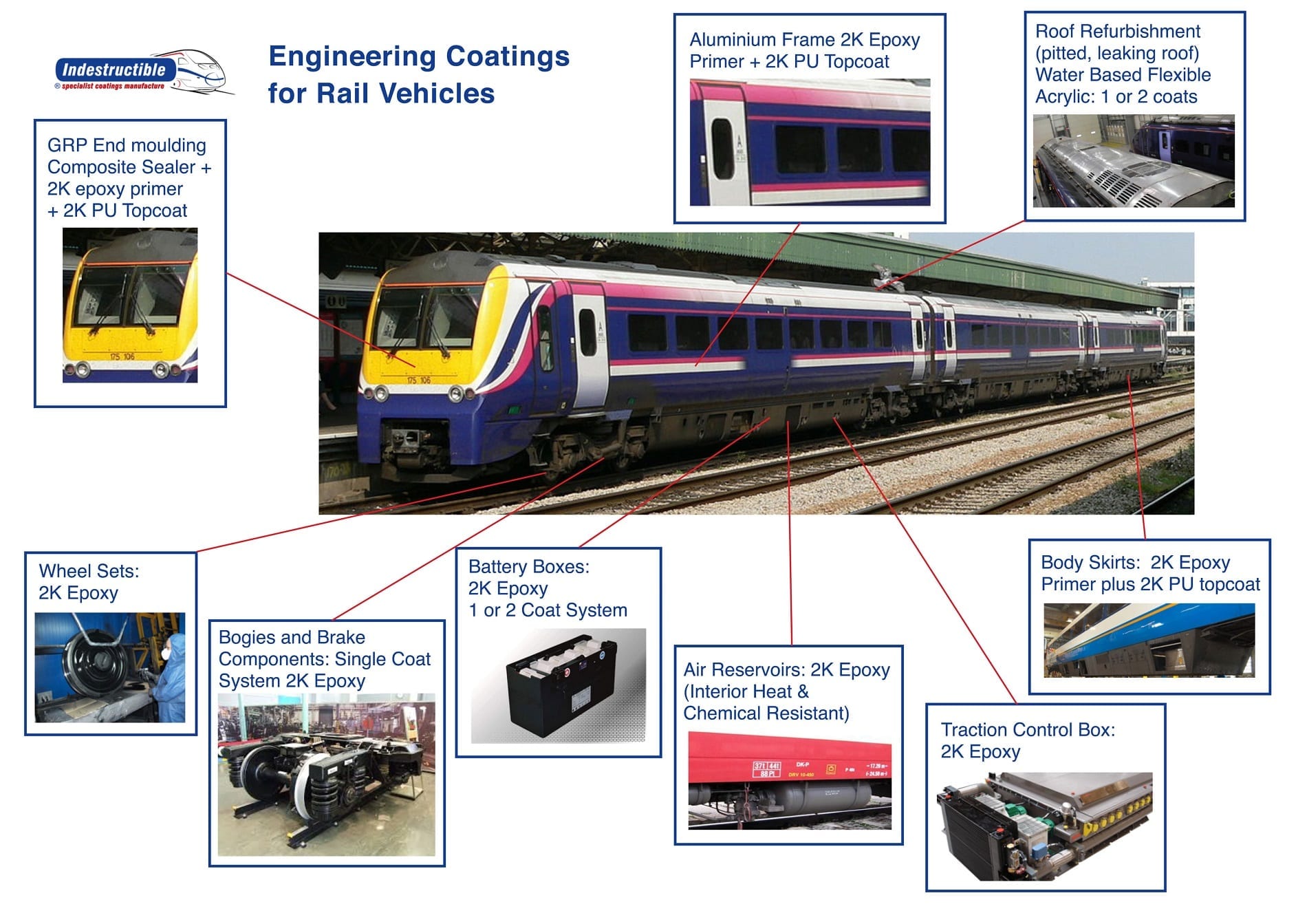 The first fully compliant product from Indestructible Paint Ltd for use on under-frame components is a high solids solvent-based epoxy product, RWIP120. This includes application on bogies, wheel-sets and air reservoirs – internally and externally.
Furthermore, it can be applied by brush, airless and conventional spray as a single coat or 2 coat system. The application can be direct to a series of substrates including steel, aluminium, galvanised, phenolic GRP and carbon fibre composites. In addition, RWIP120 has excellent resistance to hydraulic oil, diesel fuel, chemicals and heat, and is available in a range of BS and RAL colours and gloss levels.
Protective Coating Manufacturer
We've been designing protective coatings for over 40 years at Indestructible Paint. Our impact-resistant coatings were developed exclusively for rail applications. Especially for applications that necessitate an anti-corrosive and abrasion-resistant finish. As a result, we can assist you in determining the best industrial rail coating solution for your needs.
Epoxy / Polyurethane solutions are part of the Indestructible Rail coatings portfolio. (Components of the body shell) Coatings for high temperatures. (Motors, transmissions, and exhaust components) Intumescents are flammable substances (for timber, composites and metallic substrates).
Get In Touch With Indestructible Paint
If you do have any enquiries regarding our range of protective coating systems, head to our website today. Alternatively, you can call +44(0)121 702 2485 to speak to a member of our helpful and friendly team.
If you have found this blog helpful, you may wish to read our previous blog on Aerospace Coatings.