Indestructible Paint Presents Coating Innovation at Leading Trade Event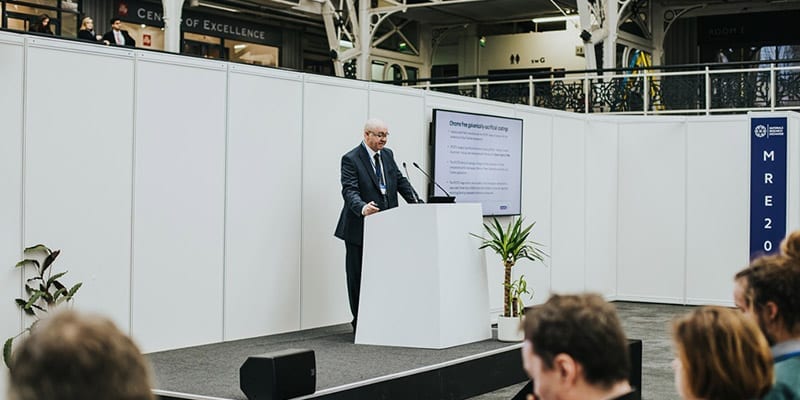 Our global reputation for the development and manufacture of protective paints and specialist coatings was further augmented at one of the industry's leading events – the Materials Research Exchange (MRE) 2020 in London – where we highlighted our innovative product development through our exhibit and presentation of a key-note address. The MRE, jointly organised by Innovate UK and the Knowledge Transfer Network, showcases ground breaking new materials and their manufacturing processes.
"We were delighted to have been given the highly prestigious opportunity for our Laboratory and Technical Manager, Richard Banks, to highlight key areas that we are developing in this continually changing field," says Brian Norton, Indestructible Paint's Managing Director.  "The focus of the event was to draw attention to the route from production innovation to commercial opportunity which closely reflects our own philosophies and capabilities in some of the most challenging sectors such as aerospace."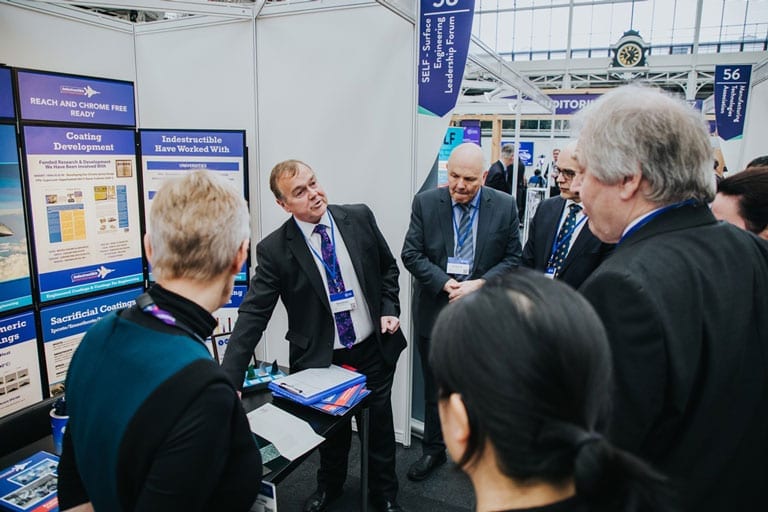 The event was well attended by representatives from the research and manufacturing sector, end users and associated bodies with some 1500 delegates joining the two day programme at The Design Centre.
Richard's address – 'Commercialising Breakthrough Materials – an Industry Case Study – drew attention to Indestructible's belief in combining new and existing technologies to achieve specialist coatings advances which are designed to meet high performance demand.
"We have long held the belief that ongoing research and development is central to our own success and that of our customers both in the UK and worldwide," comments Richard Banks.  "This is often inspired by customer feedback and produces specific solutions that become available across industry. The opportunity to highlight this capability, at such a highly regarded event, was greatly appreciated and, I believe, we were able to convey a number of key factors, and open up further innovative thinking for the assembled guests."