INDESTRUCTIBLE PAINT HELPS DELIVER OPERATIONAL AND ENVIRONMENTAL PERFORMANCE GOALS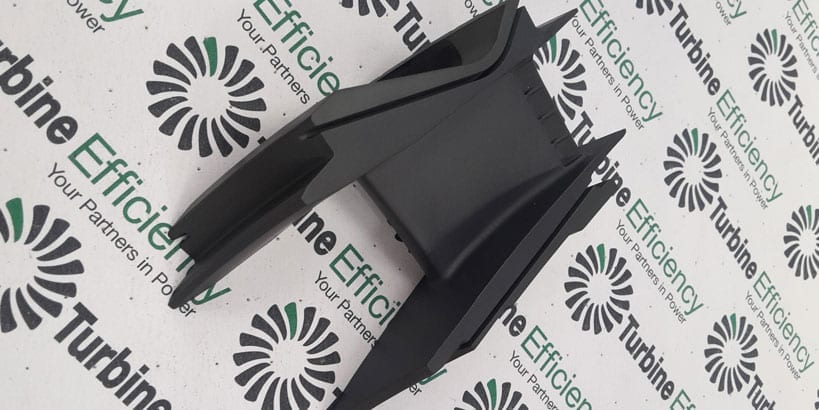 Helping to optimise engine operation and underscoring the drive towards environmental improvement are at the heart of Indestructible Paint's recent supply of coatings into a specialist industrial sector.
Industrial gas turbine overhaul and repair specialists, Turbine Efficiency Ltd. has turned to Indestructible Paint to enhance equipment performance and underline its move away from the use of chrome-based products – in line with its commitment to meeting REACH obligations.
"We are supplying our Chrome-Free IPAL (CFIPAL) coating to Turbine Efficiency, which provides resistance to both high and low-temperature hot corrosion and is used by the company specifically for hot section components," says John Bourke, Global Sales Manager at Indestructible Paint.  "Additionally, our CF600 is applied over Turbine Efficiency's own TelXg coating on the compressor rotor sections in order to optimise compressor airflow and minimises the risk of clogging."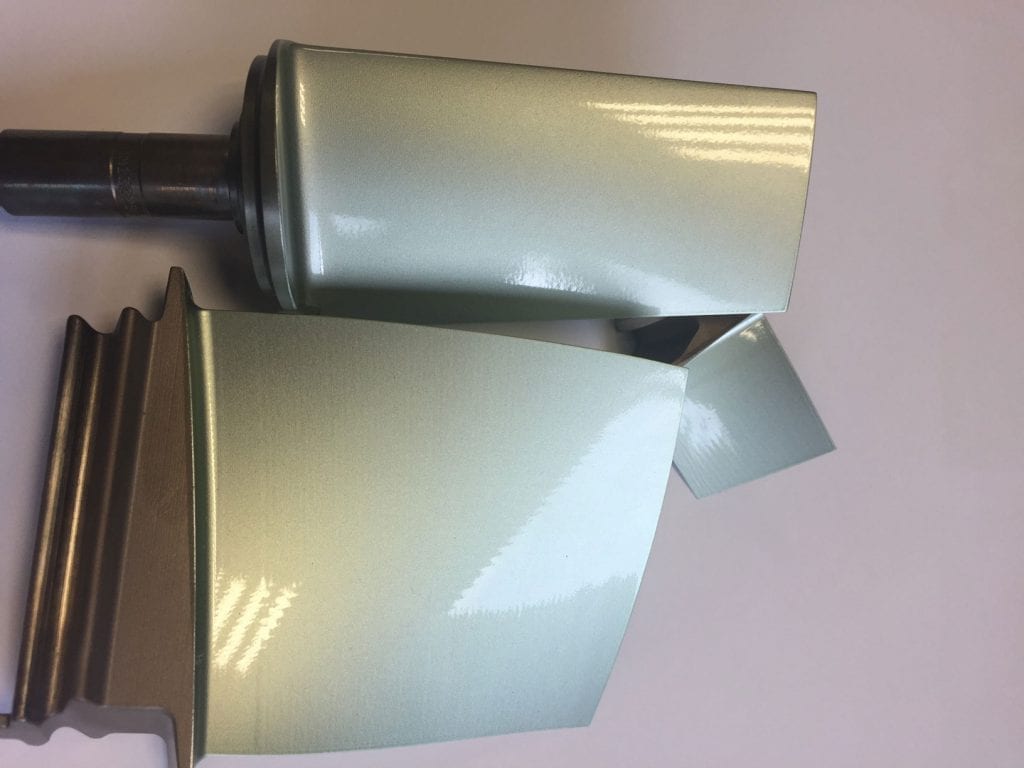 CFIPAL has been developed as a chrome-free version of Indestructible Paint's diffused aluminide coating that is designed to provide protection for gas turbine hot section parts at temperatures up to 1000°C.  Often used on nickel-based turbine alloy materials, the coating imparts a high temperature oxidation-resistant silicon-aluminide coating for turbine components in all areas of industrial and aero-gas turbine application – a capability which reflects the work undertaken by Turbine Efficiency.
Maximising Performance
The movement away from chrome-based products is seen as a key commitment by Turbine Efficiency at its Lincoln premises. With the company supplying engines ranging in power output from 1 – 7.9 MW to customers worldwide in highly demanding sectors such as power generation, oil and gas, and a range of industrial markets, the need to maximise performance while meeting stringent environmental objectives is clear-cut.
"The use of Indestructible Paint's CFIPAL coating has been proven in trial tests and is now being applied in real-world engine applications," says Paul Holder, head of Turbine Efficiency's Coatings and Repairs Division which was created in 2013.  "Indestructible' s UK location has clearly been a helpful factor during the trial period but, more importantly, we have been able to gain from their excellent research and development capability.  This is, of course, of particular importance during development work."
These are factors that are endorsed by John Bourke – "While our work with Turbine Efficiency represents an excellent demonstration of the specific product and its functional and environmental credentials, it also places our methods and commitment in the spotlight," he says.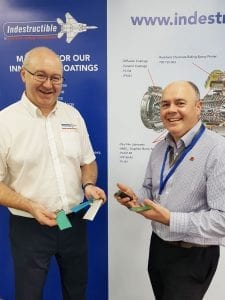 "Our reputation has always centred on our ability to develop and supply coating solutions that meet the specific needs of niche market sectors.  The successful use of CFIPAL by the customer – through trials to onward application – pays testimony to this approach," he concludes.
Get in touch
For more information on heat resistant paint or any other of our products, please do contact our highly experienced team today.