Indestructible Paint's ColourTherm Range of Thermal Indicating Coatings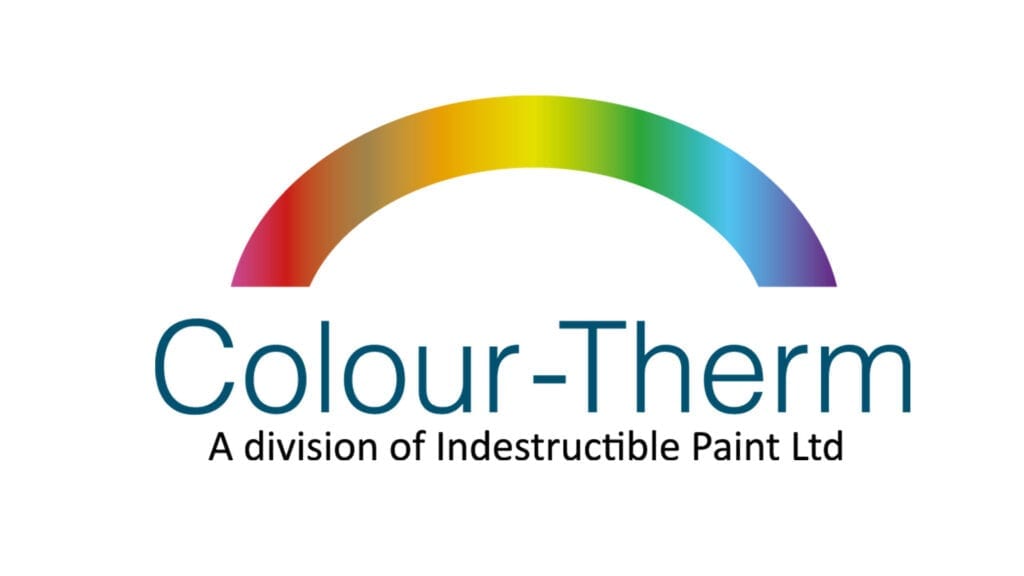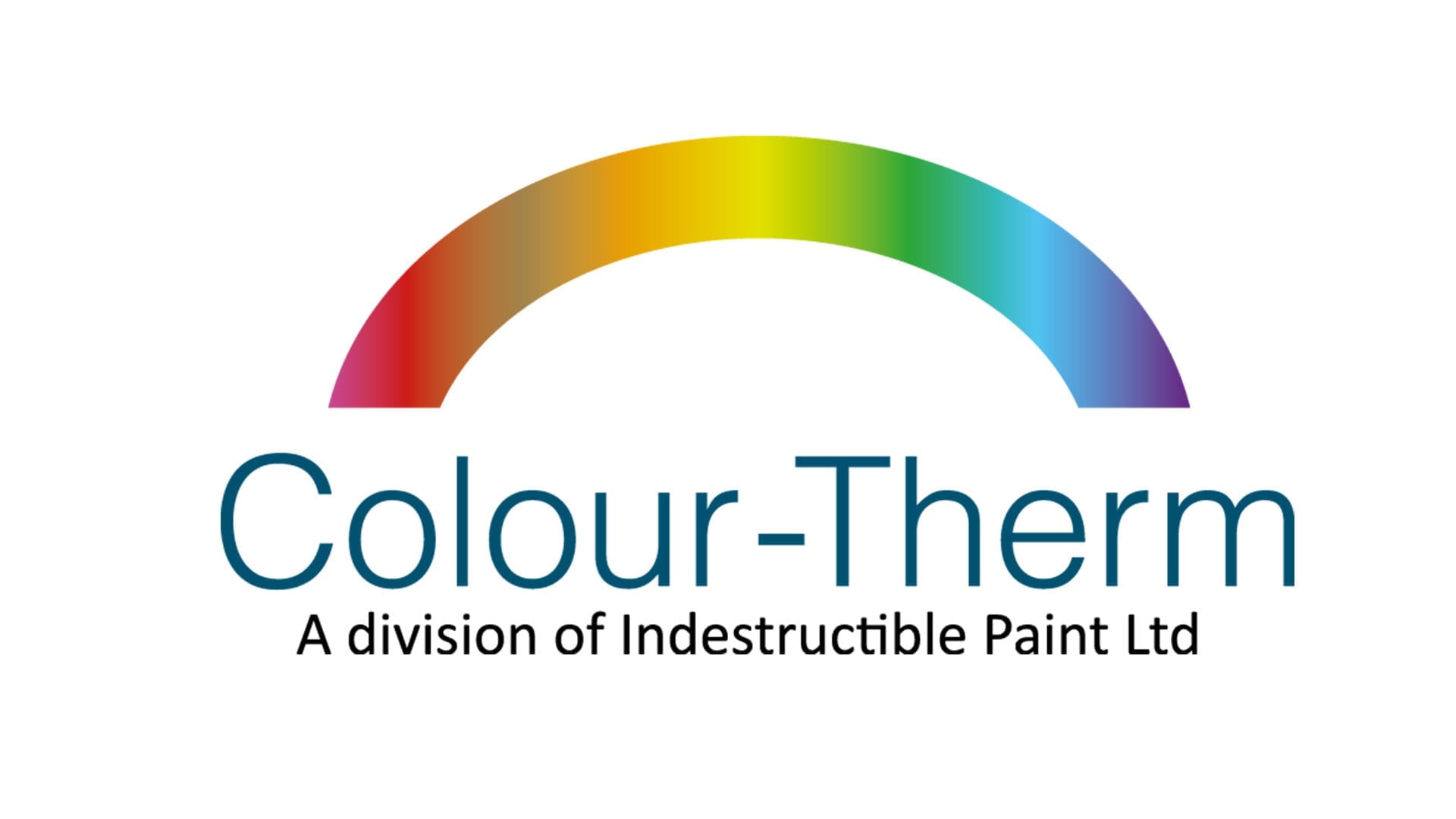 ColourTherm is Indestructible Paint Ltd.'s range of high-performance heat sensitive, colour changing coatings.
Our specialist range of thermochromic paints are designed to change colour at specific temperatures giving a visual indication of a temperature change. They can be used in many temperature critical areas, including acting as safety indicators on thermally sensitive substrates, indicating thermal history, such as on reaction vessels to indicate hot spots and internal insulation failures for chemical and petrochemical industries and as safety measures in R&D development programmes.
How does our colour change paint work?
The colour change is non-reversible within this coating range. The paints function by the action of chemical change within solid components of the coating.
These high-performance thermal-indicating coatings are designed to be thermally stable when used below their first temperature change level. When the coatings approach their first colour change, the reaction will occur quickly at the specified temperature or gradually if the paint is held within a few tens of degrees of the change temperature.
Thermal Indicating Products Available
Product Code
Colour Change Temperature Degrees Centigrade (ºC)
Initial Colour
CT-80*
80
105
150
250
Beige
CT-115-R1
115
145
300
330
Pink
CT-140
140
316
360
CT-150
150
240
310
Yellow
CT-160
160
190
250
300
Blue
CT-165-R1
165
180
205
White
CT-IP180
180
310
CT-225
225
235
285
CT400
400
520
560
CT-410
410
440
560
CT-440
440
Green
CT-9602                                                           THINNER FOR CT NON-REVERSIBLE RANGE
*This colour change will remain for a period, before slowly reverting to the original colour.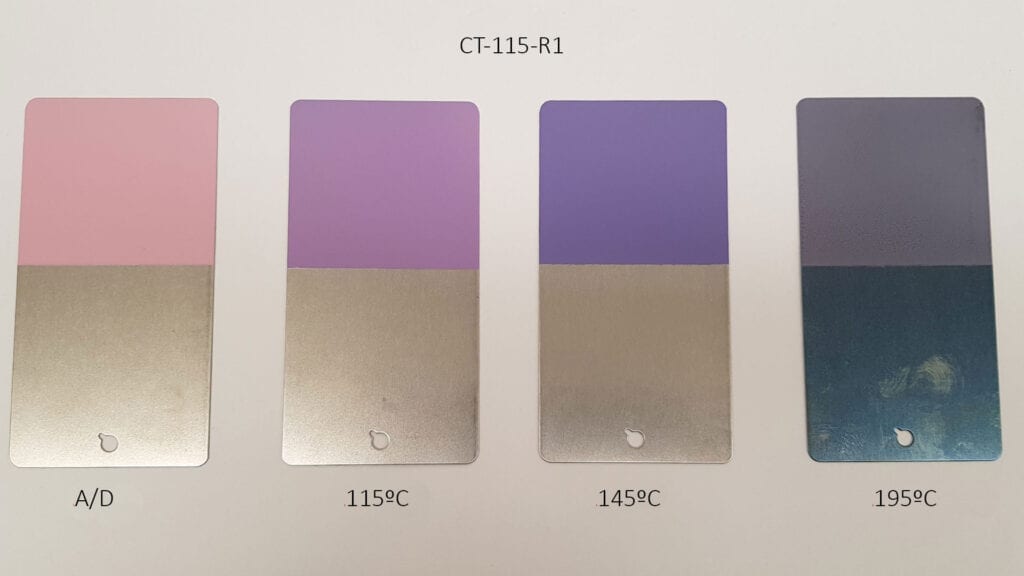 | | | |
| --- | --- | --- |
| Product Code | Colour Change Temperature Degrees Centigrade (⁰C) | Colour |
| CT-IPR28 | 28 | Red to Clear |
| CT-IPR45 | 45 | Green to Clear |
| CT-IPR65 | 65 | Deep Blue to Clear |
| CT-IPR05 | 05 | Deep Pink to Clear |
Interested in finding out more about our ColourTherm range of thermochromic coatings? You can see our brochure or speak to our ColourTherm Technical Sales Representative, Daniel Allum on +44(0)121 728 7983 or via email Daniel@indestructible.co.uk