INDESTRUCTIBLE PAINT ON AERIAL DISPLAY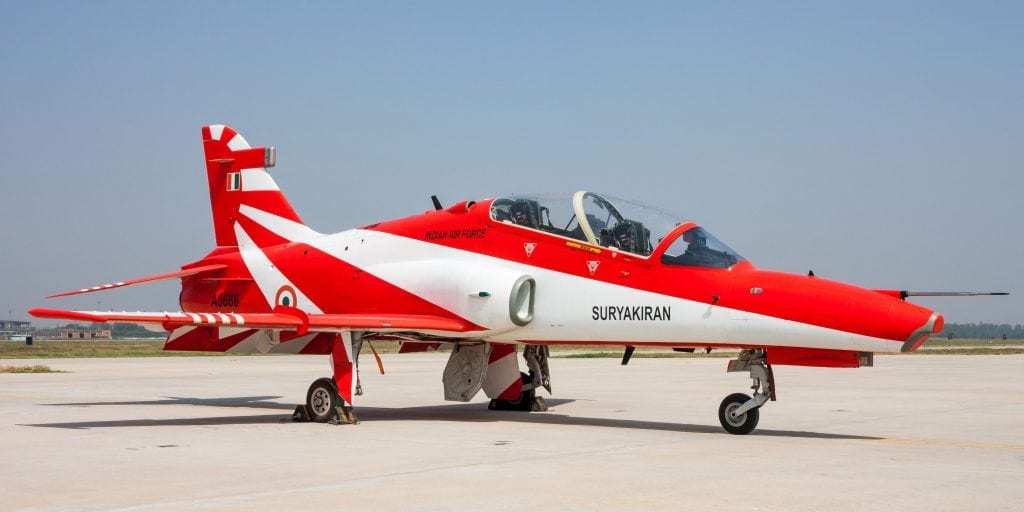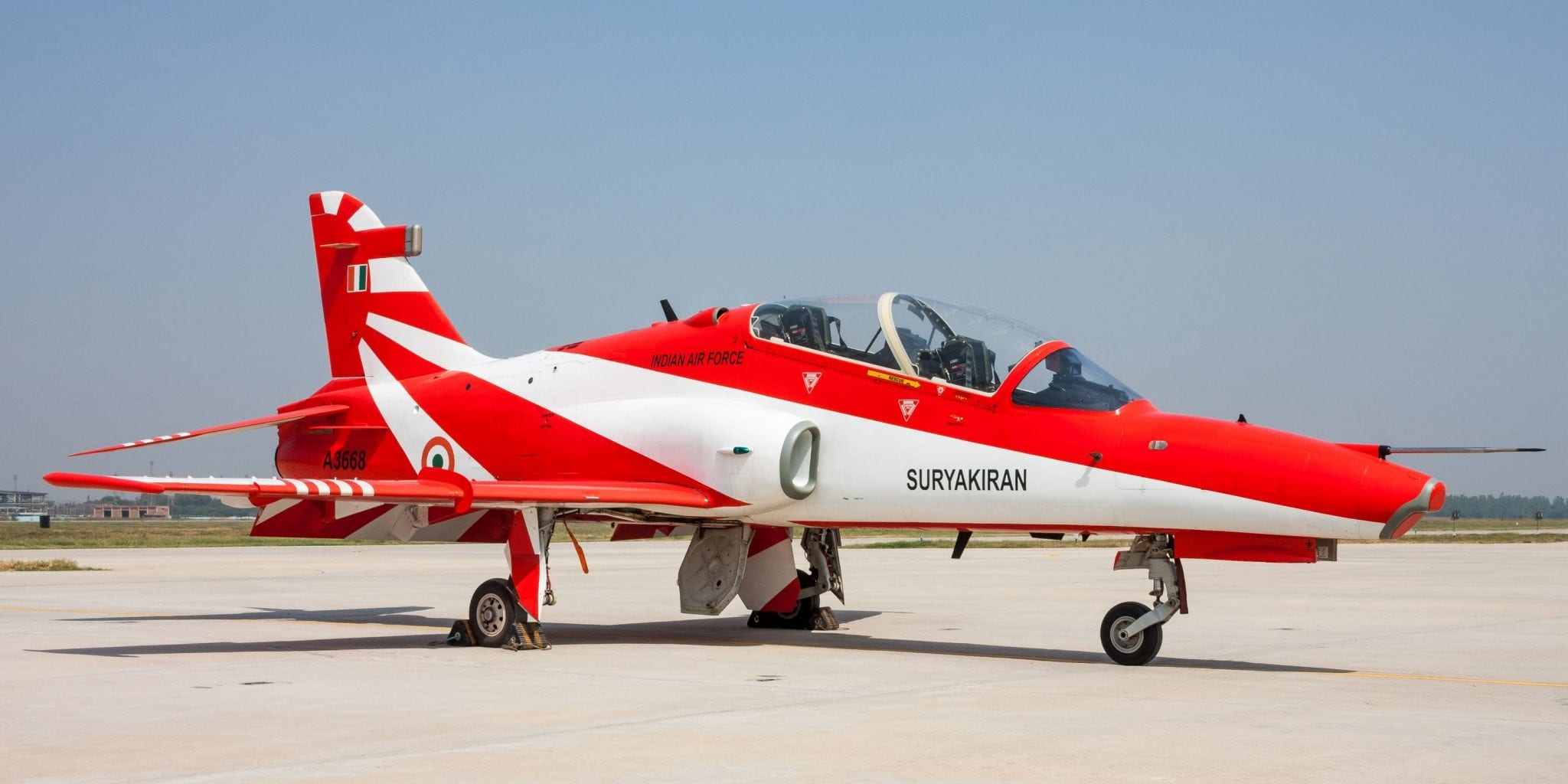 Indestructible's specialist paint capability is flying high over India with the supply of new livery material for one of Asia's leading air acrobatic display teams – a striking red and white design that is now outshining the previous air force grey.
"We have been delighted to identify and supply the optimum material and process to meet the specific requirements of the project," comments John Bourke, Global Sales Manager at Indestructible Paint.  "A total of nine Hawk aircraft have been at the heart of the project while plans are in place for a new fleet of 20 aircraft, which have been identified as adding specific display capability to the team, such as the ability to create smoke tails."
Twenty Four Material Processes
The work has been undertaken by Matcon Aerospace in India and involved a total of 24 material processes ranging from primers, thinners and gloss to non-slip and rain erosion paint. Matcon also installed a temporary hangar at the site to create the optimum temperature and humidity-controlled environment for the painting work to be carried out.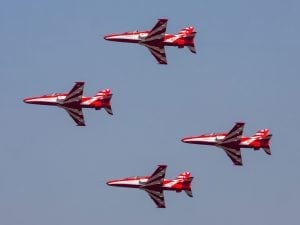 "The project has marked the re-launch of 'Surya Kirans' display team with a colour scheme designed to evoke its history," continues John Bourke, who highlights the principal finish colours of IP6 – Hawk Red and IP6 – 0000 White.
Suitable and Durable for the world's largest acrobatic teams
For the crowds on the ground, who can witness what is set to be one of the world's largest air acrobatic teams, the suitability and durability of the Indestructible Paint technology will be in full view and will clearly enhance the display.  "Even the pilots' helmets have benefitted from our technology with the same famous design proudly featured," concludes John Bourke.
Intumescent Coatings for Aerospace
If you would like to find out more about our specialist paints, intumescent coatings for aerospace, or any other of our products that we do here at Indestructible Paint Limited, then please get in touch with our experienced team today on 0121 702 2485.