Indestructible Paint Brings Coatings Expertise to the Fore at The Materials Research Exchange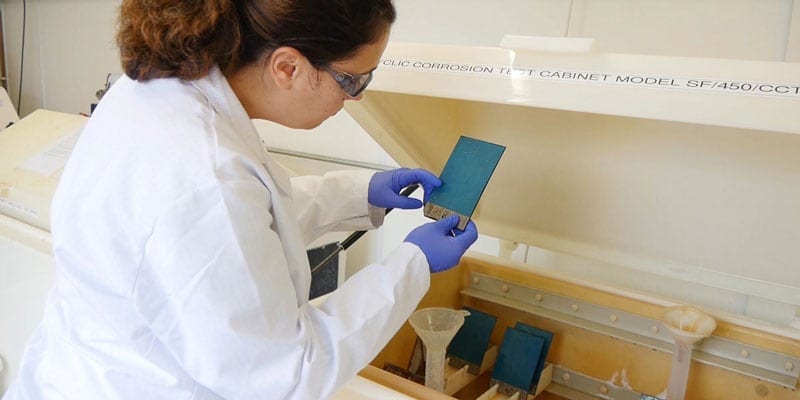 Industrial Paint Suppliers UK
For the second time, Indestructible Paint Ltd is presenting its extensive performance paint and coatings expertise at the Materials Research Exchange exhibition and conference in London.
This years event is once again focusing on the link between innovation and commercial application, attracting a wide range of visitors from academic, scientific and industrial circles.
"
A leading reputation
We have developed a leading reputation on the world's stage in a range of challenging sectors including aviation, defence and high performance industrial applications," says Brian Norton, Indestructible Paints Managing Director, who will be on Stand N° 24 alongside other senior Indestructible Paint personnel. "
This has always allowed us to shape our comprehensive understanding of coatings technology for niche marketplaces, each of which can be tailored specifically to meet exact customer needs."
Ongoing research and development
The ongoing focus on research and development, centred on the company's in-house laboratory facility at its Birmingham-based premises, underpins the role played by indestructible Paint in the industries it serves and the organisation points to a long list of customers who gain from this expertise.
Its recent work on developing alternative coatings to Chrome VI is a prime example of how it is helping customers to meet the obligations and challenges of the EU REACH regulations.
Approvals from aerospace component manufacturers
Indestructible Paint also highlights the approvals it has achieved from many tier one aerospace component manufacturers and also its AS9100 Revision D and environmental specification ISO 14001 accreditations – all of which underlines the companys role in the global coatings industry.
Showcasing our expertise
"The number of challenging environments in which so many manufactured products must perform is growing all the time, from both an efficiency and, in many cases, safety perspective," concludes Brian Norton. "The opportunity to showcase our track record, expertise and commitment to ongoing research is always important and we are therefore delighted to once again take the ideal opportunity to do so at the Materials Research Exchange."