Indestructible Paint Highlights Advanced Performance Coating Developments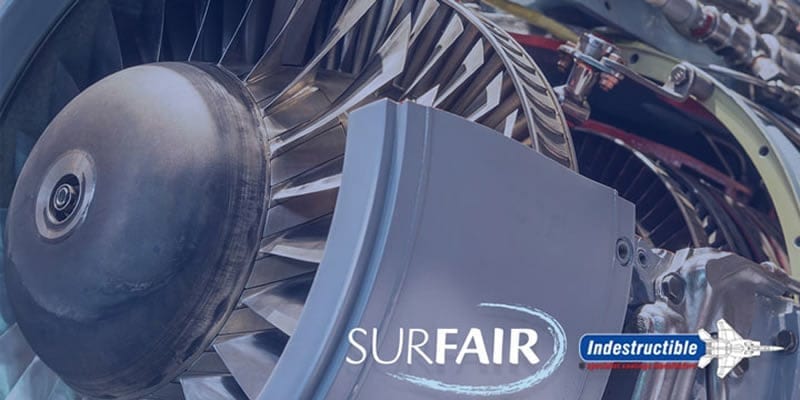 Industrial Painting UK
As a surface coating specialist, Indestructible Paint Ltd., will once again bring its technology and extensive involvement in the aerospace industry to the fore at this years Surfair exhibition between 22nd and 24th May in Biarritz.
Indestructible's stand, no.20, will present full details of its range of products and services with a particular focus both on the organisations commitment to research and development, and also on its ongoing drive to produce highly effective and environmentally beneficial paints and coatings.
New Generation of Products
"In the spotlight at Surfair will be our revised range of Ipcoat, Ipseal and Ipal sacrificial and diffusion coatings," Brian Norton, Indestructible Paints Managing Director says. "Although originally developed as chrome-based products, the new regulations under REACH and other international standards now call for Chrome VI to be replaced. Our new generation of products in this field addresses this requirement and will take centre stage on the stand at the show."
Continuing product research and development
This important step forward is the direct result of Indestructible Paints cooperation with both commercial and academic partners, and reflects our company's long-standing belief in continuous product research and development.
"The greater performance needs that sit alongside stronger, more stringent regulatory demands mean that the industry can never stand still, and our well-established belief in acting both as a catalyst and innovator has always been central to our success," adds Brian Norton. He points out that the aerospace sector has always been one of the key beneficiaries of this approach.
Commitment to high standards
Indestructible Paint is also drawing attention to its long list of industry accreditations with AS9100 Revision D an excellent recent example. "The AS9100 Revision D recognition, which builds on our well-established Revision C accreditation, is a direct result of our managements and employees commitment to high standards, continues Brian Norton.
"We are very proud of this achievement and are confident its importance will be acknowledged by customers throughout the aerospace field," adds Alan Norton, Operations Director, who will oversee the integration of the standard into the company's culture.
Full details of Indestructible Paints leading role in the aerospace coating field are being presented on our stand, no.20, where the organisation is also happy to discuss trial requirements with OEMs. For very high standard industrial painting UK, come and see us at the show!