Indestructible Paints Performance Coatings Highlighted at MRO Middle East, Dubai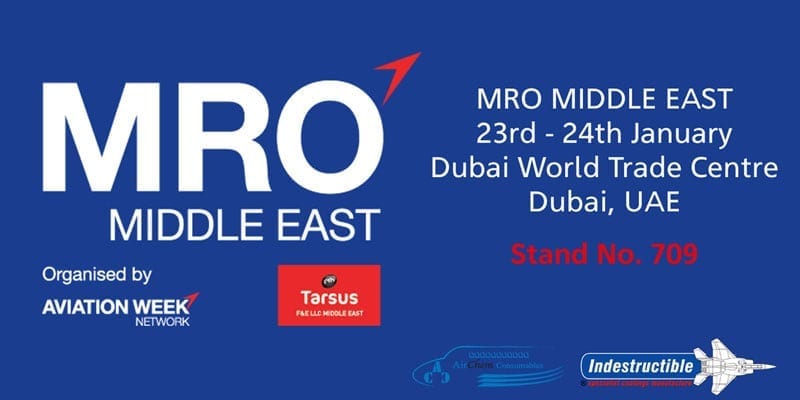 The full range of performance paints and coatings from Indestructible Paint is being highlighted at the 2018 MRO Middle East Exhibition in Dubai.
The company is joining with distributor AirChem Consumables on stand 709 to present its expertise and products that are used worldwide in the aerospace sector.
Ongoing commitment to innovation, research and development
"Our coatings are used in both new build and MRO operations," says John Bourke, Indestructible Paints Global Sales Manager, who will be joined on the stand by Sales & Technology Mentor Graham Armstrong, "and we will be delighted to talk to prospective customers about product performance and our ongoing commitment to innovation, research and development." He points out that Indestructible Paint works closely with each user to ensure the optimum coatings solution is identified for each specific aerospace application.
We believe in training
The company is also placing emphasis on its belief in training. "We work with many customers to optimise their understanding of the capabilities of each product and its application needs, and this approach will be fully detailed on the stand,"adds John Bourke.
Indestructible Paints developments of alternatives to Chrome VI  including the companys Low VOC Range of 2 Pack Epoxy Chrome Free Primers –will be of particular note on the stand which is designed to bring the most advanced coating technology and extensive expertise to all MRO Middle East visitors.
Come and the meet the team and see our indestructible products.