Indestructible Paint Take Part in BCF's Charity Cycle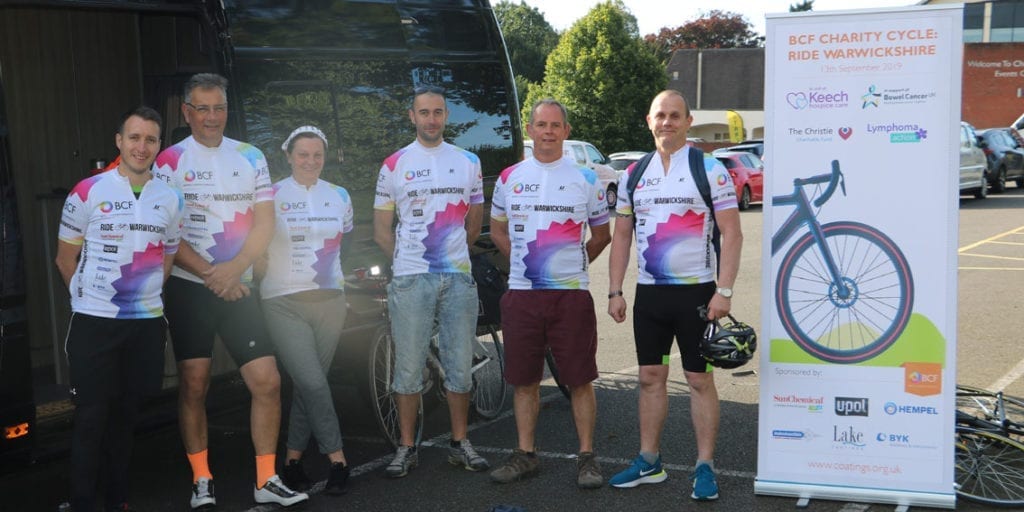 On Friday 13th September, six members of the Indestructible Paint team embarked upon a charity cycle, organised by The British Coatings Federation (BCF). The goal was to raise money from the UK coatings industry, to four charities chosen by BCF members: Bowel Cancer UK, Keech Hospice Care, Lymphoma Action and The Christy Hospital Manchester for Ovarian Cancer Research. 
The  'BCF's Charity Cycle: Ride Warwickshire' route extended through the scenic Warwickshire countryside. Luckily, on a beautiful sunny day. The team worked hard to make it to the finish line, to raise money towards the final pot. While an impressive £11,000 has been raised so far, we – along with BCF and its other members – hope to raise as much as we can before the funding closing date of Thursday 31st October 2019.
You can still donate here