From Small Beginnings to a Genuine Global Presence – Celebrating 40 Years of Success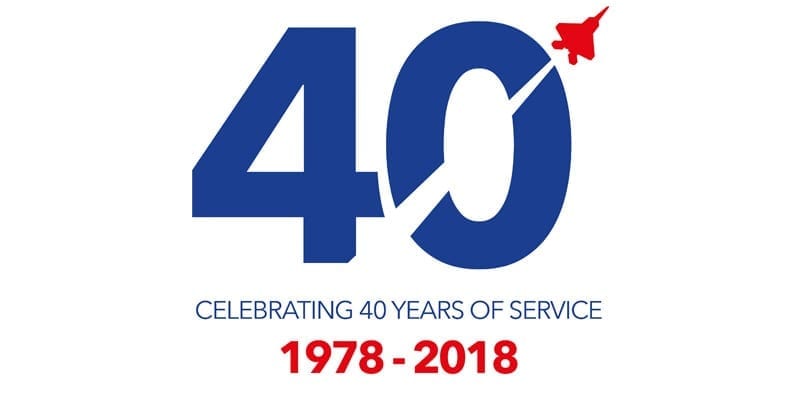 Indestructible Paint Coatings
From a small independent workshop in Birmingham's Acocks Green to a global supplier of high performance niche products to multi-national customers in highly demanding industries – the success of Indestructible Paint Ltd. is both notable and deserving of recognition as we celebrate our 40th anniversary this summer.
"As developer and manufacturer of high performance paints and coatings, we have always taken the view that reliability of supply and product innovation are fundamental – particularly when allied to a commitment to working closely with customers of all sizes and disciplines," says Brian Norton, Managing Director of Indestructible Paint. "Because engineering and technology never stand still, coating performance is always in the spotlight – from corrosion or heat resistance to environmental improvement, such as our current focus on finding alternatives to chrome-based coatings."
Independent family-owned status
Today, we operate from a growing storage and manufacturing facility near central Birmingham where we have recently acquired adjacent premises that will allow us to double in size. Indestructible employs some 50 people whilst still retaining independent family-owned status.
Original founder Doug Norton, who was recently honoured for 50 years' membership of the Oil & Colour Chemists' Association (OCCA), fulfils the role of Chairman while Brian Norton has now been joined by brothers Alan and Michael, and sister Jill who oversee financial, IT and logistics operations respectively.
Understanding of the industry and genuine passion
"We continue to place great emphasis on our independent structure, not least because the last 40 years has seen us develop both an understanding of the industry and a genuine passion for meeting both our customers' current needs and pushing the boundaries of future development," adds Brian Norton.
He points out that our highly regarded research and development facility is at the heart of the latter, with many examples of products that have resulted directly from individual customer needs.
Exporting to 65 countries worldwide
Indestructible highlights much that has changed over the company's 40 year history since Doug Norton first opened the doors of the independent company on 4th July 1978.
Today, our operation exports to 65 countries worldwide, has active distributorship agreements from the Far East to the USA and includes leading manufacturers in industries such as aerospace, defence, marine and general engineering on our customer list.
"There is often much discussion that reflects the various benefits of localised activity and a genuinely global operation," adds Brian Norton, "and we believe we are a prime example of success in both areas.
Reliability, creative thinking and product evolution
We operate on very simple principles that all centre on ensuring our customers gain from a combination of reliability, creative thinking and product evolution, and the last four decades have proven that it is an approach that works for us.
"We could not have achieved this without the commitment and inspiration of everyone that has been involved with Indestructible Paint over the years and we have no hesitation in passing on our thanks to them all. It's a proud history but, most importantly, stands us in good stead for the future," concludes Brian Norton.
We are very proud of our Indestructible paint coatings. We would love to hear from you. Get in touch with our expert team today if you would like some more information about any of our products and services.