Indestructible Paint Helps Bring World War Two History To Life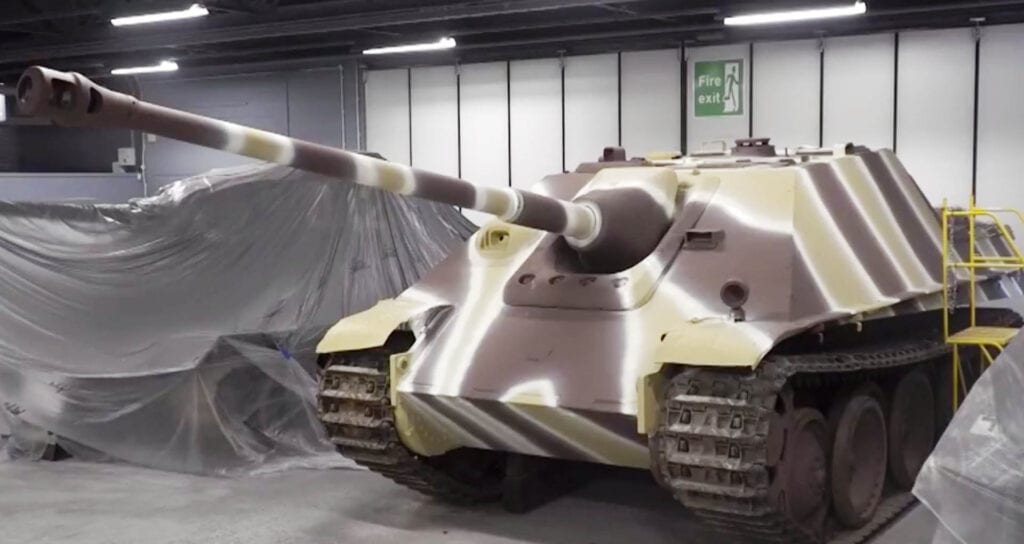 We are acknowledged worldwide for our high performance paint and coating expertise in highly challenging industries. For instance, aerospace, rail and automotive engineering. However, we brought our skills to the fore in an entirely different field. Indestructible Paint Ltd supplied coatings for the repainting of an important World War Two army tank. Furthermore, we helped The Tank Museum address its dramatic colour scheme.
World War Two Tank Repainted
The project in question has seen a German Jagdpanther tank repainted in temporary markings. This was part of the museum's World War Two refresh programme.
Additionally, the two main colours that were identified via research are 'Rotbraun' and 'Dunkelgelb'. These were selected to create a camouflage design that reflected the role played by the tank.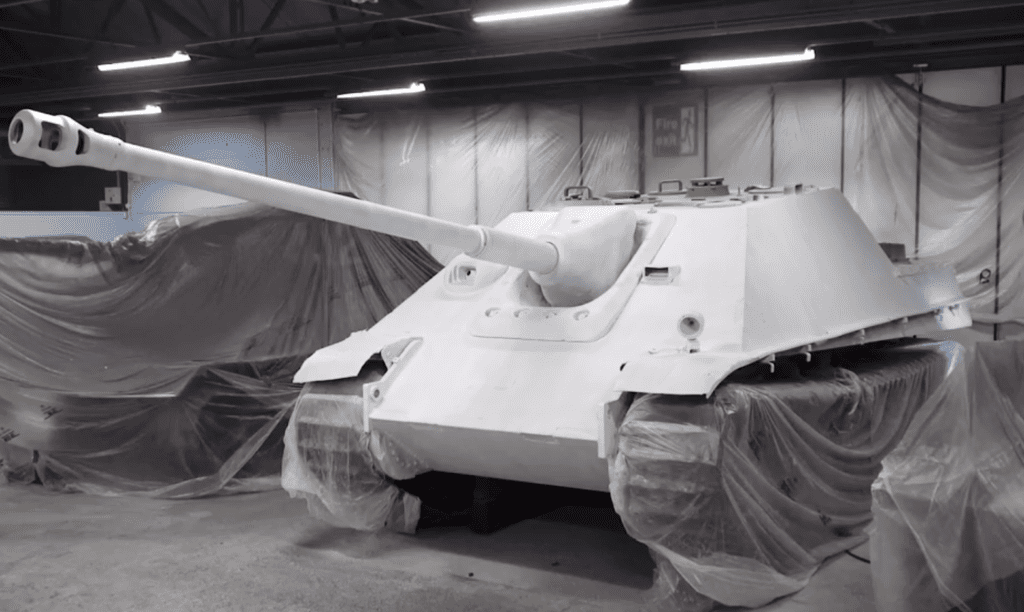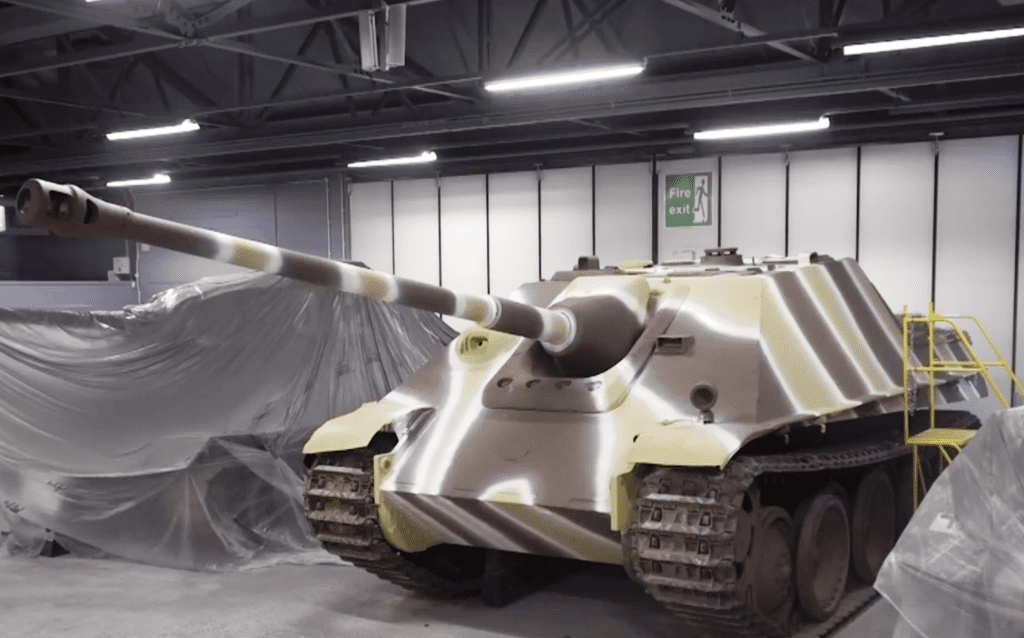 When The Tank Museum received the vehicle, it was firstly covered by a white peel coat. A high performance paint, that we were happy to supply. Furthermore, as the name suggests, this process is reversible. Therefore, it allows the coating to be peeled off army tank, leaving the original coating below fully intact. This would act as the optimum base for the museum. After that they would apply the tank's original paint scheme. However, this thorough research is still ongoing. Thereby it is helping to optimise the result, without the need to build up successive paint layers.
High Performance Coatings Manufacturer
Indestructible Paint team has developed expertise over many years. This has built our ability to work with our customers to identify high performance coating solutions. While this is a common focus for aircraft landing gear or rail rolling stock undercarriages, the principles and methods used apply in all fields.
Repainting a World War Two army tank was a particular challenge. It was one that called for the input of our coating knowledge, research and development capability. Therefore, it was a delight to have been able to contribute to this excellent museum.
If you enjoyed reading this blog, why not take a look at: Indestructible Paint's Chrome-Free Coatings for the Power Generation Industry