Indestructible Paint Highlights Repeat Success at This Year's Materials Research Exchange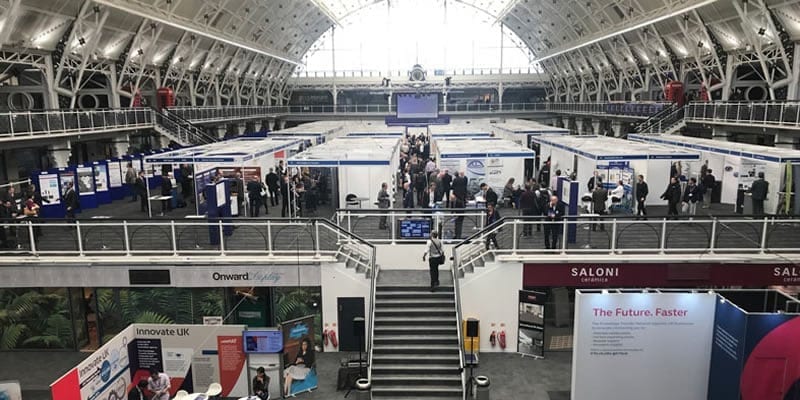 Industrial Paints
Indestructible Paint enjoyed a highly successful Materials Research Exchange (MRE) earlier this year, at our second visit to the show. The event, in London, focussed on the link between innovation and commercial application and attracts a wide range of visitors from academic, scientific and industrial sectors.
Working with a wide range of global industries
"Our success has always been based on an ongoing focus on research and development and, in particular, our in-house laboratory facility at our Birmingham-based premises," says Indestructible Paint's Managing Director, Brian Norton. "This gives us the basis to work closely with customers from a wide range of global industries, such as aerospace and defence, to address specific coating protection and performance needs in ever-more challenging environments."
The MRE has proven to be an excellent opportunity to present our commitment to innovation and to meet with customers both existing and new.
Meeting obligations and challenges
Significantly, the event also enabled us to detail its recent work in developing alternative coatings to Chrome VI – a prime example of how we help our customers to meet the obligations and challenges of the EU REACH regulations.
We also highlighted the approvals we have achieved from many tier one aerospace component manufacturers, in addition to our AS9100 Revision D and environmental specification ISO 14001 accreditations – all of which underline our company's role in the global coatings industry.
The MRE, organised by the Knowledge Transfer Network and Innovate UK, is the ideal forum within which to detail both our expertise and track-record.
"We are proud of the many leading names on our customer list and our background, which is centred on developing niche products that respond to the precise needs that are often the result of customer requests and feedback," concludes Brian Norton. "We were therefore very happy to present this same approach to visitors to our stand at the MRE – which, once more, proved to be a very successful and beneficial event."