Indestructible Paint Announces Key Appointment And Focus on the Rail Sector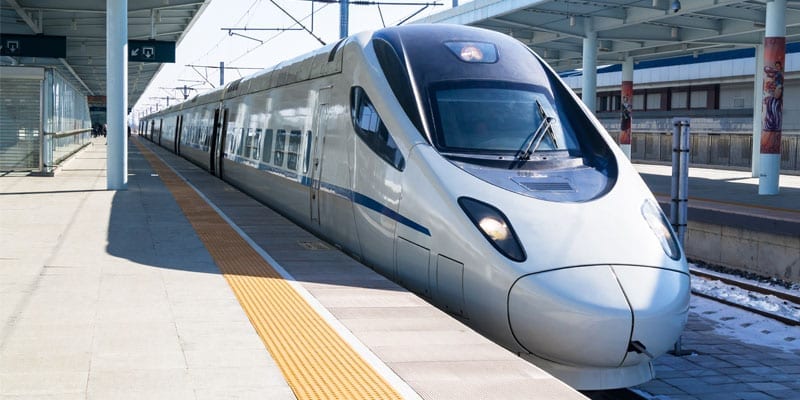 Indestructible Paint Ltd. is announcing major developments to the markets we serve. This is starting with the launch of a dedicated focus on the rail industry.  The move marks a significant enhancement of our commitment to customers both in the UK and worldwide. It is set to match coating technology that is proven in some of the most challenging environments – not least aerospace – to the particular needs of the rail sector.
Importantly, Indestructible has also appointed Mike Booth to the position of Product Specialist, Rail. He will oversee all activity in the rail market with the benefit of some 30 years' experience in the industry.
"I have been involved in a wide range of activities in the rail sector including, in particular, liquid applications of high performance coatings for customers that include passenger rail, underground operators, and the rail freight sector as well as an extensive number of infrastructure organisations," Mike says.  He points out his heavy involvement in moving away from solvent systems in the 1990's to water-based and solvent-free products. These are still the main product types industries use today.

"We are delighted that Mike has been able to join us. We are also happy that his knowledge and expertise are now available to spearhead our move into the rail industry," says Brian Norton, Indestructible Paint's Managing Director.

"Apart from his understanding of paint and coating technology, Mike is well versed in the specific needs of the rail sector. Such as the critical requirement to observe very tight shut down or possession times. So I am very confident that he will be able to build our presence in this sector very quickly."
Contact Indestructible Paint Today
Acknowledged worldwide for our specialist R & D, manufacturing and supply capabilities – all from our Birmingham head office and production facility – Indestructible Paint has built a leading reputation in a long list of user industries.  We provide solutions to many industries, from aerospace to automotive and from general engineering to the military sector. Our focus on meeting both larger volume and niche needs enables us to grow an industry-leading reputation.
To find out more about our coating technology for the rail sector, head to our website today. Alternatively, you can call 0121 702 2485  to speak to a member of our helpful and friendly team.
If you have found this blog helpful, you may wish to read our previous blog on Aircraft Coatings.