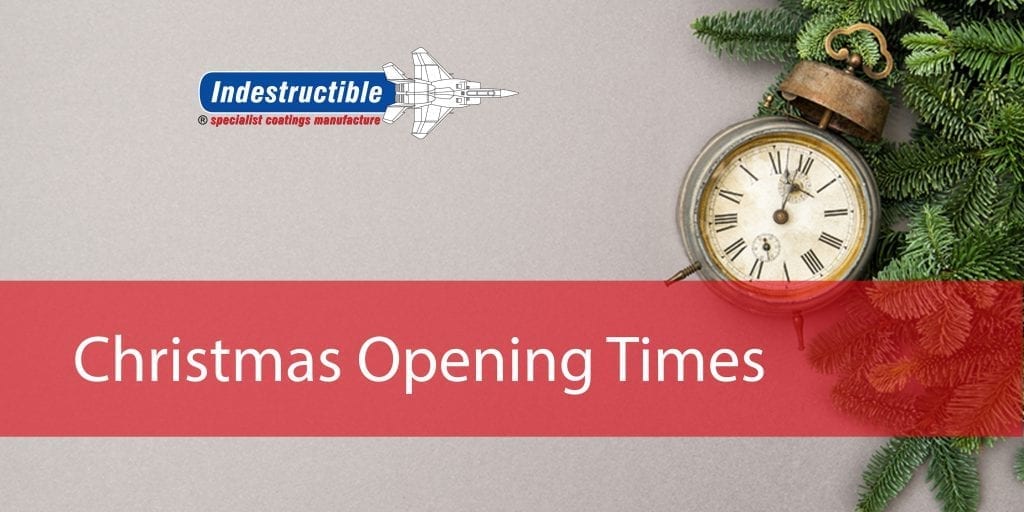 The opening times and delivery arrangements for the forthcoming Christmas and New Year period are detailed below.
Indestructible Paint will shut down for Christmas at noon, Monday 24th December 2018. Normal business will resume on Wednesday 2nd January 2019.
UK Delivery Arrangements
Standard 3 day delivery service
The last day for despatch for delivery before Christmas will be Monday 17th December 2018.
For orders received after this date, we will only be able to offer a next day delivery service.
Next day delivery
The last despatch date will be Wednesday 19th December 2018.
In order to minimise non-deliveries, please remember to advise us of your own Christmas and New Year opening times when placing an order.
Export Delivery Arrangements
The last date for collection from our warehouse for Export orders is Thursday 20th December 2018 Delivery dates over the Christmas period will be the responsibility of your allocated carrier and Indestructible Paint Ltd will not be held responsible for any late deliveries.
May we take this opportunity to wish everyone a very Merry Christmas and a prosperous and healthy 2019.