Indestructible Paint Training and CPD Refresher Courses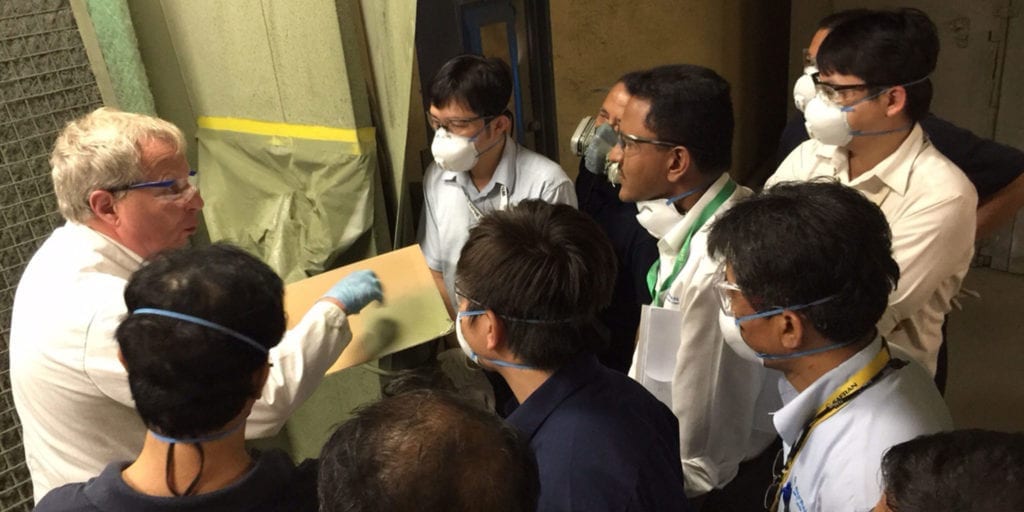 Indestructible Paint offers training courses for all of its clients and ideally these are carried out in-house at our clients' facilities around the world. We have trained customers in the application of our coatings at premises in the UAE, Singapore, India, USA, Canada and Japan. Our clients most frequently approach us for training in the areas of aerospace and general industrial application. Most prefer the courses to be conducted at their own organisations, so that specific issues on their components can be discussed and addressed. We are already looking forward to serving our customers with training courses booked in the UK and Far East for early 2020.
Did you know that as well as training courses we can also offer refresher courses for applicators which count towards the continuous professional development (CPD) of your staff? Indestructible Paint can offer courses tailored to your own company's requirements, in the sectors of aerospace, automotive OEM and general industrial finishing and also in high-end and high-tech applications such as motorsport.
To arrange a training or CPD refresher course, please contact Kirsty Worthington on +44 (0)121 702 1500, or email kirsty@indestructible.co.uk.